If you're looking to obtain an E2 visa and enter the lucrative, ever-growing cleaning industry, investing in a cleaning franchise is an excellent option. Though there are both benefits and risks associated with this endeavor, it's important for prospective investors to understand what they are getting into.
Familiarize themselves with the current status of this business as well as its advantages and disadvantages before seeking out US businesses that will partner up with those applying for E2 visas. With proper research and discernment, you'll be able to make sure your investment pays off!
In this blog post, I will equip you with the knowledge and insight required to determine if a cleaning franchise is indeed suitable for your needs.
What is a Cleaning Franchise?
Owning a cleaning franchise is almost like being in a secret society. You get to be part of a network of cleaning business owners who are all on the same mission: cleaning people's lives!
While it may sound daunting, cleaning franchises usually provide excellent training and guidance to help you get started. It is a great opportunity to become your own boss while having access to professional cleaning guidance. With so many types of cleaning services available, you'll have plenty of options when it comes time to choose what kind of cleaning franchise you'd like to run.
A cleaning franchise opportunity offers services such as…
home cleaning services include carpet cleaning, window washing, etc.

commercial cleaning,

special event cleaning,

and post-construction cleanup.
It's the perfect way to combine your cleaning skills with entrepreneurship. You can set up shop easily, allowing you to make the most of your cleaning expertise while also keeping overhead costs low.
Statistics and Facts of Cleaning Business in the US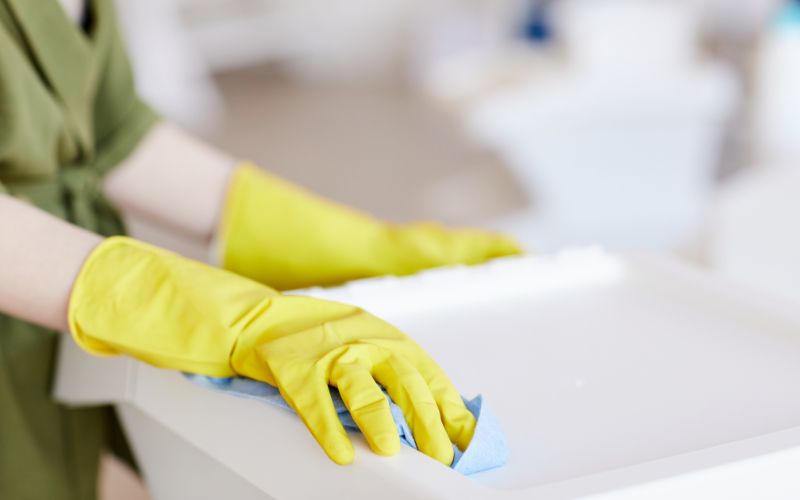 According to Statista, the commercial cleaning services industry in the United States is expanding exponentially and continues to offer countless employment opportunities for its citizens.
By 2021, it employed nearly three million workers – janitors and cleaners were at the forefront of this growth with a mean annual income of around 32,000 US dollars.
As we head into 2022, there's no doubt that this sector will remain a driving factor within our economy. Janitors and cleaners are primarily found in the services to buildings and residences industry, as well as elementary and secondary schools.
The U.S. janitorial services market size totaled a monumental $100 billion USD in 2022 alone; an impressive feat of growth for the sector!
Understanding the Benefits and Risks Involved When Buying a Cleaning Franchise
Before investing in a cleaning franchise it is important to understand the benefits, as well as the risks involved. Doing so will help you make an informed decision on whether or not this is the right choice for obtaining an E2 visa.
Low investment costs
Starting a cleaning business doesn't have to break the bank. Whether you're looking to start a cleaning franchise or go it alone, the start-up costs of getting your cleaning venture off the ground are significantly lower than most other businesses.
From cleaning supplies and specialized cleaning equipment to marketing materials and vehicle expenses, getting a cleaning business running typically requires relatively little investment – a welcome relief for those just starting out.
So as long as you can scrub and you know where to buy cleaning supplies, you can be sure that launching your cleaning business will cost less than an arm and a leg!
Easy to learn
Cleaning franchises make it easy to break into the business world. With a cleaning franchise, you are given a tried and true formula for success, taking much of the guesswork and worries out of starting up your own business.
All you need to do is fill in the proverbial 'blanks' – understanding your target market and putting your own creative spin on cleaning services. This can be especially beneficial for those who are unfamiliar with running their own business but still have the determination to become an entrepreneur.
A cleaning franchise offers all that and more, making it easier than ever to launch your very own cleaning business!
High demand for cleaning services
As mentioned before, the cleaning industry is one of the fastest-growing sectors in the US. In addition to that, there's a constant need for cleaning services all over the country – from households to businesses – so your cleaning franchise will always have customers.
Competition can be fierce
Since cleaning franchises are so popular, the market is often saturated. Many cleaning services go head-to-head competing for customers while cleaning franchise opportunities are popping up in every region. It's important to keep your competitive edge if you plan on staying ahead of the competition.
Fortunately, there are strategies available to develop and maintain a clean image (pun intended). Advertising in the right industries and markets will make sure people know about your cleaning service or cleaning franchise.
High turnover rate
What many budding entrepreneurs don't anticipate is the high turnover rate that often comes with cleaning franchises. Employees may lack motivation as cleaning jobs can be labor-intensive and physically demanding, meaning employers must work hard to keep them happy and engaged.
Furthermore, cleaning franchises must also be prepared for the turnover that comes with seasonal fluctuations in demand. Regardless of the risk, however, there are many success stories that result from well-managed cleaning franchises that employ dedicated team members and prioritize customer satisfaction.
Is Investing in a Cleaning Franchise an Optimal Choice for Obtaining an E2 Visa?
If you're looking for an optimal choice when it comes to obtaining an E2 visa, investing in a cleaning franchise may just be the answer. Not only can it provide a relatively low cost of entry compared to other small business ownership options, but cleaning services are also in constant demand–making them recession-proof and reliable.
Whether you want to capitalize on home cleaning or commercial cleaning franchises, businesses within this sector are adaptable and can thrive in almost any locale. When done right, investing in a cleaning franchise can grant visa holders the ability to achieve their financial goals and create the lifestyle they have always wanted.
To find franchise opportunities in the cleaning sector, the US top players are Anago Cleaning Systems, JAN-PRO, Vanguard cleaning systems, Oxi Fresh Carpet Cleaning, College Hunks Hauling Junk, and more. But the following list is the best cleaning franchises in the US that work with E2 visa candidates.
4 Cleaning Franchises for US E2 Visa Candidates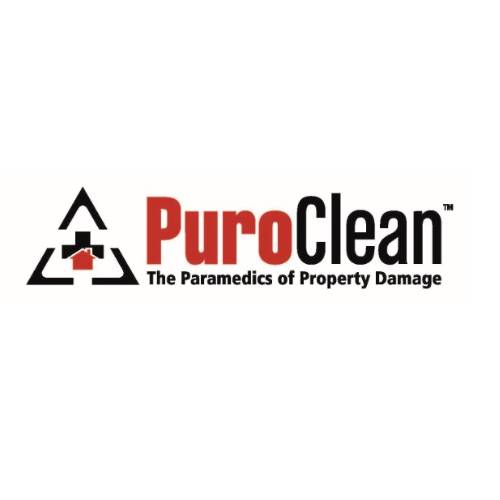 For over three decades, PuroClean has been a leader in fire and water damage restoration and is now one of the most rapidly developing franchises throughout North America. They provide 24-hour emergency restoration services that help bring comfort back to the community.
The PuroClean business model offers a plethora of advantageous possibilities.
To mention a few:
investment is low,

recession-proof

growth potential is practically unlimited,

and more
If you're interested in joining their ever-growing network of franchisees, you'll need to have a minimum $200,000-$250,000 net worth. Although cleaning isn't necessarily "glamorous," it's certainly noble work – and being a part of the PuroClean family comes with many exclusive benefits.
For instance, the PuroClean Academy equips franchisees with all of the necessary tools and knowledge to ensure their business venture is a success.
Rainbow International Restoration and Cleaning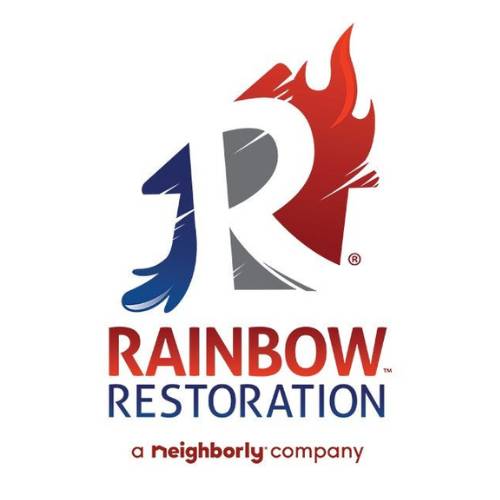 Rainbow International gives its franchisees the opportunity to offer a wide variety of services, including
water damage restoration,
fire damage restoration,
smoke removal,
and remediations service,
as well as carpet cleaning,
floor cleaning,
and upholstery maintenance.
Additionally, they offer drapery cleanings for businesses in need of it along with crime scene cleanup for unfortunate circumstances. With Rainbow International's global reach franchising opportunities are limitless!
Some benefits of joining Rainbow International Restoration and Cleaning are:
It is a home-based franchise opportunity.

Franchisees can decide on which of the areas they would like to focus on.

Much higher success rate than independent businesses.

Gain access to the business system to make your work much easier.
For a quarter of a century, milliCare has been honing its top-notch floor cleaning services for Class A commercial facilities such as legal offices and schools. As part of the renowned Milliken & Co., a multi-billion dollar enterprise that has been devoted to sustainability for over a century and a half, their practices maintain hospitality and business environments cleaner for an extended period.
In addition, they help better interior air quality while conserving energy and prolonging the life cycle of all carpet types.
Investing in this opportunity requires a cash investment of $30,000 plus a flat franchise fee of $45,000 for an overall total between $113,000 and $161,000. Additionally, you must have liquidity ranging from 30-50K and a net worth minimum of 100K or more. 
MilliCare's Franchise Success Manager will work with you to ensure a successful transition into your new business. This 60-90 day process includes guidance on technical, operational, sales, and marketing aspects of the company.
They also provide hands-on service training through MilliCare Academy and assign an existing owner as a mentor for further assistance. A site visit may be arranged if necessary.
Apart from the firsthand training, this commercial cleaning franchise allows its franchisees to operate and manage primarily from their home. Furthermore, they will work with E2 Visa and EB-5 Visa candidates that pass the initial requirements.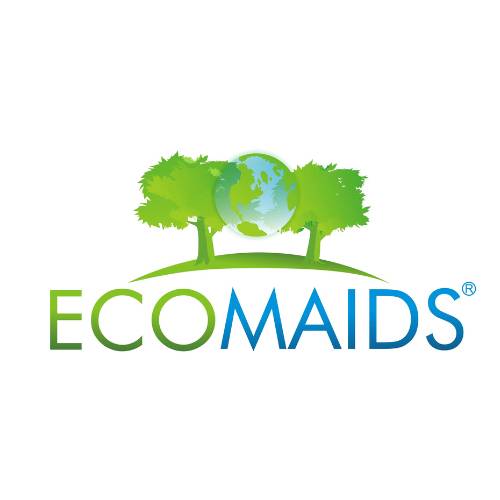 Ecomaids is the perfect franchise business in the US for E2 visa candidates who are looking to make a difference. Not only do they provide residential and light commercial cleaning services, but their non-toxic, Green Seal Certified products also guarantee safety for people, pets as well as Mother Nature!
Investing in ecomaids will not only help you expand your career opportunities but also enable you to contribute towards creating a healthier planet.
To become an ecomaids franchise operator, the cash investment required is $60,000. The total initial investment comes to between $110,990 and $136,379 depending on your location.
Franchisees must possess a minimum net worth of at least $150,000 in order to qualify for this opportunity. They will also charge an initial franchise fee that amounts to no more than $40,000 and then pay the ongoing royalties amounting to 8% of all sales revenue generated by franchised locations.
Joining this franchise enterprise, which offers eco-friendly and science-based cleaning services, is an amazing opportunity that gives you access to a large target market.
As more and more people become aware of their own environmental impact on the planet, they are increasingly making decisions based on sustainability and are willing to pay for cleaning services that meet their standards.
The cleaning sector is a steadily growing sector with numerous franchising opportunities available. Investing in a cleaning franchise can be an optimal choice for obtaining an E2 visa. With the right resources and guidance, you can gain access to a strong brand presence with potential customers who will recognize the value of your services.
Rainbow International Restoration and Cleaning, MilliCare, and Ecomaids are all cleaning franchises that have established themselves as reliable service providers in the cleaning industry. All three provide different cleaning services and come with different costs, but all offer the opportunity to make a difference in the cleaning industry and obtain an E2 visa.
So if you're ready to take that first step into the cleaning industry, these franchises are worth considering!
---