Are you looking to invest in medical franchises this year? We've got you covered!
2023 is the perfect time to get started, with a wide range of medical franchise opportunities available. From healthcare technology startups and medical staffing agencies to pharmaceutical companies, here are our top 11 medical franchises best to invest in this year.
Whether you're just getting into franchising or an experienced investor, these medical businesses offer plenty of potential for success!
But before we explore the financial potential of medical franchises, let's consider first if investing in them is a wise decision.
Is a medical franchise opportunity worth to invest?
The needs of people for healthcare services are increasing with the population and medical franchises are becoming more popular among entrepreneurs.
Medical franchise businesses are now considered one of the most profitable enterprises out there. Particularly when investors have a combination of knowledge and experience in medical services.
As the aging population continues to grow, so does the need for healthcare facilities and services. This healthcare franchise industry provides people with essential services by promoting health and wellness and improving quality of life. It is no surprise then that demand in the healthcare industry has never been higher.
Investing in a franchise in the medical industry with a proven business model can be incredibly rewarding and provide you with lasting success.
Here are some of the most promising areas to consider:
Eye care and eyewear
Home healthcare facility
Massage therapy
Anti-aging services
Chiropractic services
Pharmacy services
Hearing services
Urgent care clinics
Medical billing
Investing in medical industry has the potential to yield an immense return on investment while also providing financial stability. With all of the current advancements and disruptions taking place, now is an ideal time for startups to enter this market.
As healthcare services are essential, medical franchises rarely – if ever – experience any type of seasonality or "dead period". This level of consistency makes them attractive investments that can deliver solid earnings year-round.
Although some franchises in the medical field allow franchise owners to operate without possessing any required education or credentials. As long as they hire a practitioner for that domain. Some areas mandate practitioners themselves to own and run these businesses.
For example, a non-optometrist franchisee can operate an eye care center in some states as long as they directly employ a licensed optometrist. However, in other states, the same eye care center must be completely owned by an optometrist.
If you're considering investing in a medical franchise opportunity this year, then look no further – these eleven franchises are the top of the line!
Top 11 Medical Franchises in the US Today!
To simplify the search for medical franchises in different areas across the US, we gathered from home care and eye care to a health and wellness store. We include each initial franchise fee as well as the total locations.
To learn exact details about initial investment and more, you must check the franchise disclosure document or FDD.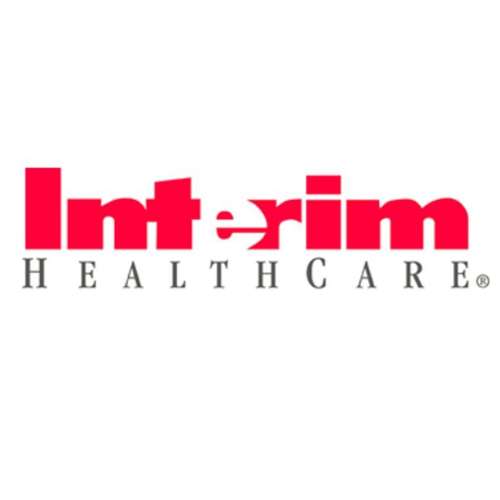 Initial Franchise Fee: $50,000
Units: 300+
Established in 1966, Interim HealthCare Inc. (IHI) empowers its franchisees to use the trade name "Interim HealthCare" and provide temporary services to healthcare personnel.
In addition, franchisees' may also offer home medical equipment and supplies. Also, the permanent placement services for healthcare-related occupations to other healthcare industry providers and facilities.
Upon signing the Franchise Agreement, franchisees will be granted an exclusive geographic area as defined by their particular market needs.
This may include one or multiple zip codes, counties, and other designations determined by the franchisor to ensure each franchise's success. The details of this area will be specified before the execution of the contract for full transparency.
Joining the Interim HealthCare franchise system offers numerous advantages, such as an affordable investment and multi-unit expansion potential, plus a diversified service mix to increase cash flow.
Their comprehensive training program is supplemented by innovative marketing strategies. And their depth of expertise in non-medical, medical, hospice, and healthcare staffing services are unmatched.
And as the original home care brand you will be able to ride on that goodwill for decades with a 10-year initial term. This can even be extended for another decade if all requirements are met!
2. Home Instead Senior Care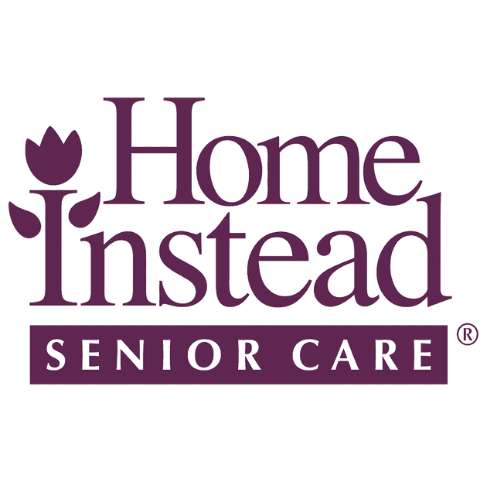 Initial Franchise Fee: $59,000
Units: 1,200
Home Instead is a medical franchise opportunity that specializes in providing medical services through senior care. Founded in 1994 and began franchising the next year. Stands as one of the world's top senior care providers.
They are passionate about granting tailor-made home-based assistance to seniors. The purpose is everyone can remain independent in their own homes no matter how old they may be.
Home Instead stands out among other elderly care facilities and services, with over 1,200 sites sprawled across the globe.
They offer professional companionship to older adults in their own homes. From providing meal preparation and medication reminders to light housekeeping tasks like laundry, errands, and shopping.
Plus they are one of the most affordable franchises available. A total start-up cost range between $103K to $130K making it an attractive option for potential investors.
This franchise may not offer its own financial services. However, the network is more than happy to direct qualified candidates toward a plethora of lenders.
Many franchisees make use of Small Business Administration (SBA) loans due to their SBA-preferred status. They can help expedite this process significantly.
If you have a genuine passion for working with the elderly and possess skills such as:
leadership,
excellent communication abilities,
business expertise,
and empathy,
then this is an ideal opportunity to develop.
Not only will you be providing seniors with top-notch personalized home service but also establishing a solid reputation for your business along the way.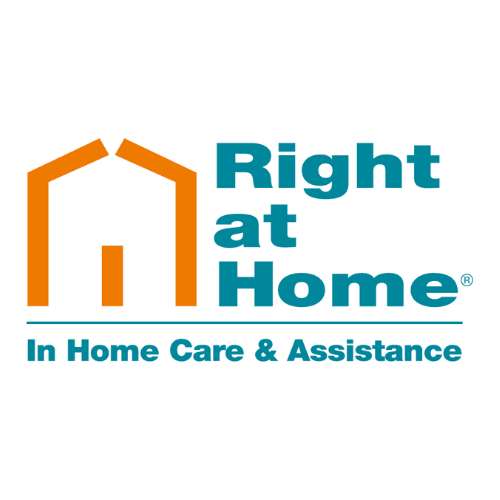 Initial Franchise Fee: $49,500
Units: 650+
With the mounting need for senior care in America, now is an opportune time to invest your money.
Right at Home is one of the trusted franchise operations within the healthcare industry. Established 25 years ago, this franchise has ballooned to more than 650 franchises worldwide!
If you aspire to become a franchise owner of Right at Home, prior management experience is essential.
Also, access to liquid capital up to $150,000 and adequate savings or other income must be in place. This is to cover your personal expenses during the business's startup period.
And to ensure your success, you must complete the RightStart Training Program The training includes three phases that will be completed in a three to four weeks period.
It is designed not only to help franchisees get their business off the ground but also to foster its growth over time.
Whether or not you have had experience in business ownership or the home care industry, Right at Home is a great opportunity for you to join. You can take advantage of our acclaimed training and support facility so that your business has an incredible effect on those around you.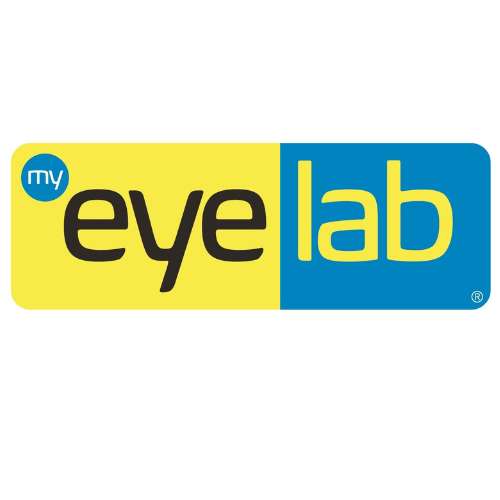 Initial Franchise Fee: $34,900
Units: 90
Have you ever considered becoming an entrepreneur in the eyecare industry? With more than three-quarters of Americans needing corrective eyewear, there will continually be a need for eye exams, glasses, and contacts.
And with this low-cost opportunity to start your own business in such a rewarding profession, it's never been easier to reach your professional ambitions!
Don't waste your time trying to begin from nothing – a franchise with My Eyelab and reap the rewards. Established in 2013, My Eyelab has become an innovator in eye health services by providing a cost-effective option compared to expensive regular eye care treatments.
The pioneering technology they use to provide eyecare and the commitment to delivering exceptional customer service alongside their ceaseless innovation sets this optical business model apart from all others.  
If you are looking for lucrative business, this franchise model you should not miss.
For as low as $299,858 to as much as $601,197 depending on your store's size and setup requirements—you will receive access to decades of experiential wisdom from its founders alongside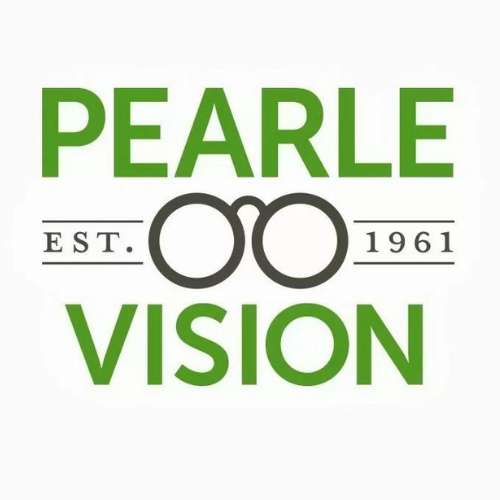 Initial Franchise Fee: $30,000
Units: 533
Since its inception in 1961, Pearle Vision EyeCare has become one of the largest franchised optical retailers across North America. This eye care center is devoted to providing exceptional services and quality products.
With over 500 branches – 400 operated by franchisees – each branch dispenses prescription eyeglasses, sunglasses, and contact lenses as well as an on-site finishing laboratory that enables licensed operators to produce a complete pair of glasses directly at the location for most prescriptions.
Not just limited to prescription glasses, franchised optometrists can offer customers non-prescription sunglasses, contact lens solutions, and various accessories that have been authorized by the franchise. These could include reading glasses and magnifiers (which are widely sought after).
Our flexible business model is tailored to support the needs of optometrists, ophthalmologists, opticians, and potential investors seeking a renowned healthcare franchise that prioritizes patient satisfaction.
For both new and seasoned optometrists (ODs) or ophthalmologists (Eye M.D.) building a brand-new Pearle Vision, the company offers financing to support in getting their eye care business started. This strategy is designed to help launch aspiring doctors' careers through franchise ownership.
Owning a Pearle Vision franchise can provide an unbelievable business opportunity. This enables you to bypass many of the struggles faced when beginning your own business venture from the ground up.
Having access to inventory, marketing resources, and other systems makes it easier for doctors to prioritize patient care with greater efficiency.
6. Health Source Chiropractic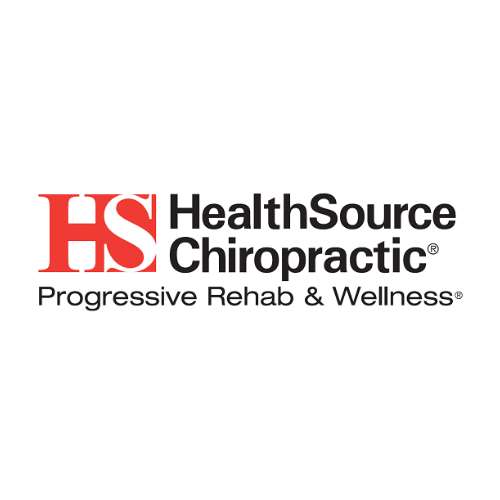 Initial Franchise Fee: $29,000
Units: 149
Established in 1998, this franchise has grown to an impressive 149 locations by providing excellent care and services to its local communities. Its offerings range from consultation and chiropractic care to:
progressive rehabilitation,
massage therapy,
spinal decompression treatments,
nutritional counseling sessions,
deep tissue massages with kinesio taping,
or cold laser therapies combined with functional exercises for weight loss programs.
Are you eager to begin your chiropractic journey, or do you simply lack the proper knowledge and experience?
Health Source Chiropractic offers comprehensive training that will illustrate everything there is to learn about owning a clinic.
This opportunity would be perfect for anyone who wishes to expand their practice as a chiropractor.
Not only does their company supply done-for-you marketing, rebranding opportunities, and a cutting-edge mentorship program; but they also offer exclusive software which will make running your clinic easy and lucrative.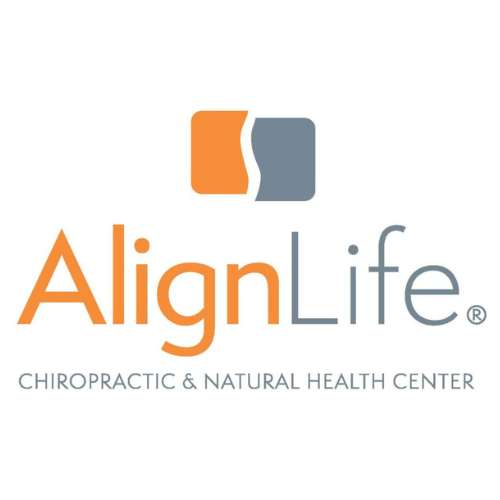 Initial Franchise Fee:
Units: 27
In 2007, AlignLife was founded with the objective of delivering top-tier natural healthcare services to individuals across America.
Through chiropractic treatments and functional nutrition lab testing, they are committed to treating patients holistically while managing their weight. Their commitment is to provide high-caliber care that can be felt throughout numerous communities in our nation.
By combining these services, chiropractors can offer their patients a comprehensive source of treatment and wellness while generating a profitable revenue stream.
This franchise is designed to help chiropractors succeed both professionally and financially. They offer an all-encompassing wellness center that provides multiple revenue streams, allowing them to do the work they love while building a profitable business.
Their commitment to patient wellness and satisfaction is unparalleled, but that's not all. They offer
By leveraging these resources together, they are able to cultivate a successful practice by:
attracting patients
converting prospects into customers
retaining existing clients
and building an exceptional team.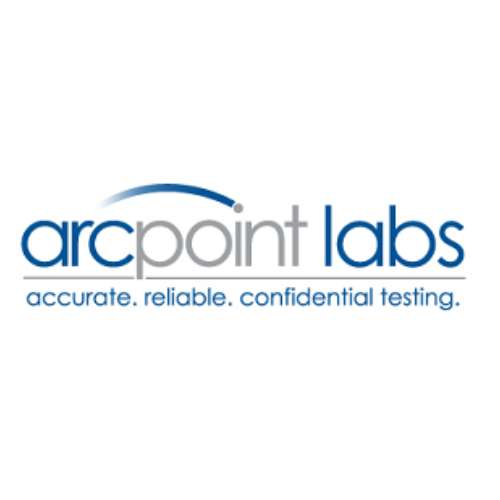 Initial Franchise Fee: $54,500
Units: 117
BCC Research confirms that the worldwide demand for drug abuse testing is steadily expanding, providing the Arcpoint Labs franchisees with unlimited potential to leverage residual income.
You will be among the pioneers helping to drive this multi-billion dollar lab testing sector.
With a low-cost entry, you'll gain the advantage of our well-known reputation and affiliations with DATIA (Drug and Alcohol Testing Industry Association) and SAPAA (Substance Abuse Program Administrators Association).
Ready to become your own boss?
ARCpoint Labs makes it easy for you. On average, you can expect the startup costs to range from $200k-$300k. Franchise Agreement fee, as well as training and technology fees plus funds for lab buildout and six months of working capital – veterans receive an additional discount of up to $5000.
Additionally, this model helps postpone and even reduce some initial expenses. Entrepreneurs can start earning revenue right away – without the need for a physical location!
As franchisees finish the thorough training program, they will eventually open up a 1,500-square-foot testing facility operated by two to three employees.
Initial Franchise Fee: $49,500
Units: 70
FastestLabs® is a revolutionary service offering drug, alcohol, DNA paternity and background screening.
Their commitment to SPEED in delivering results along with our superior customer experience has led them to become part of the rapidly growing $1.5 billion industry.
Wait times at FastestLabs® are as short as 5 minutes instead of an hour like other medical facilities; test results arrive immediately rather than 1-3 days later and best yet – they can beat any competitor's pricing!
Ten years ago, they became Worldwide Express Franchisees and ran their business as owner-operators.
Their unique experience in the franchise industry gives them a competitive advantage—from going from startup owners to franchisors—that few others possess. With "Clean, Fast and Affordable Drug Testing" at its core, Fastest Labs has experienced tremendous growth with locations all across the nation.
You may be shocked to find out that FastestLabs® owners are not required to have any medical background, license, or drug testing experience in order to offer our wide range of services.
That's because providing drug testing, alcohol screening, paternity tests, and background checks do not require a medical degree. They are only searching for owner-operators at this time.
Initial Franchise Fee: $30,000
Units: 1,520
Miracle-Ear has become one of the leading hearing aid brands in America since Dahlberg Electronics first started manufacturing them back in 1948. By 1983, Miracle-Ear had expanded to franchising and rapidly became a top seller across the nation.
Miracle-Ear hearing aids have established credibility and reliability with customers for over 70 years.
With its iconic standing within the industry, it's no wonder why so many people are eager to invest in a Miracle-Ear franchise.
Are you ready to lend your trust to one of the most renowned brands in hearing aids?
As franchisees of Miracle-Ear, Inc., you will have the privilege of owning and operating a hearing aid business under its beloved name and trademarks.
Not only that but you will be authorized to offer an entire selection of quality hearing aids manufactured by Miracle-Ear as well as additional allied products and services from your own centers—all at no cost for testing and consultation.
When you seize the opportunity of a franchise, these are just some of the benefits that come with it:
Training program
Franchisees will receive an "exclusive territory"
In-house financing
Ongoing support
Marketing support
If you're looking for medical franchise opportunity that offers the best balance of medical and business know-how, Miracle-Ear should be at the top of your list.
Don't wait any longer—take this remarkable franchise opportunity to give people their hearing back! Get started today with Miracle-Ear.
11. General Nutrition Centers (GNC)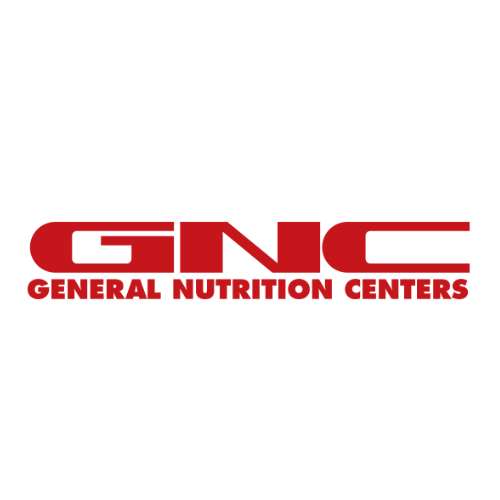 Initial Franchise Fee: $20,000
Units: 4,500
Since 1935, GNC has been a pioneer in the health and wellness industry.
Whether it be through thousands of corporate stores or franchised locations across America and around the world, customers can find an array of vitamins, minerals, herbal supplements, natural beauty products, and much more at GNC!
From managing your daily diet to enhancing your body's composition – whatever you need for optimal performance is available with GNC.
If you're qualified, they provide a license to operate GNC retail stores with an included Smoothie Bar.
You'll have two different kinds of options when it comes to franchising with them, such as follows.
New Franchise Store

Conversion Store
Owning a GNC franchise offers you an unparalleled support system with comprehensive training, dedicated field assistance, and access to cutting-edge retail technology.
If you're looking for medical franchises that offer diverse products and services related to health and wellness, then GNC is the perfect option!
Their vast selection of nutritional supplements allows customers to take charge of their well-being while giving them peace of mind knowing they are being supported by experts in the industry.
4 Best Medical Franchises for E2 Visa
Initial Franchise Fee:
Units: 284
When patients seek treatment for non-life threatening illnesses and injuries at AFC urgent care clinics, they get the same quality of care as if they had visited a hospital emergency room—but without the hefty bill or extended wait times. Moreover, visiting their clinic instead of an ER helps free up resources so that those critical cases can receive proper attention.
AFC is determined to remain ahead of the technology and market trends to provide optimal care for patients while ensuring its franchisees enjoy a competitive edge.
A shining example of this effort is TeleCare, AFC's virtual telemedicine service that provides healthcare services from the comforts of your own home!
Not only can their physicians and advanced practice providers offer Coronavirus (COVID-19) screenings and diagnoses, but they are also well-equipped to handle many acute medical issues.
With AFC's commitment towards technological advancement, you no longer need to worry about receiving quality healthcare in the safety of your own home.
If you are interested in owning an independent medical practice, American Family Care may be the perfect franchise for you. Since 2008, they have emerged as a premier provider of urgent care across America.
Whether your goal is to provide quality healthcare services to underserved populations or become an absentee owner and trust their team with day-to-day operations, American Family Care could be your ideal solution.
Initial Franchise Fee: $55,000
Units: 345+
Senior Helpers is an ever-expanding international brand that focuses on providing non-medical house services for older adults who are afflicted with physical, cognitive, and other age-related issues.
With the population of individuals aged 65 or over in the U.S. expected to grow by 56% within two decades and limited senior care options available, now has never been a better time to invest resources into aiding this important part of our society.
The corporate office in Towson, MD offers an 8-day comprehensive training program to all our franchise partners. After that, they receive onsite training when their business is ready for launch.
In addition, Senior Helpers University online provides internal staff and caregivers with countless courses (over 400!) while optional regional one-on-one courses are available throughout the year.
Plus they provide full operations support including marketing and sales assistance; every partner even has a designated Corporate Operations Manager assigned specifically to them!
3. FYZICAL Therapy & Balance Centers
Initial Franchise Fee: $49,000
Units: 444+
FYZICAL, the world's leading physical therapy franchise with 480+ locations across 46 states and 59 company-owned clinics, offers traditional PT services along with advanced specialty services such as pelvic health and audiology.
What sets them apart from the rest is their specialized Balance & Vestibular therapy that helps those suffering from balance issues like vertigo.
Ease your medical worries today – step into FYZICAL for optimal healthcare solutions!
With FYZICAL, physical therapists can become franchisees and investor owners who operate franchises.
They benefit from steady business hours that run 8-6 during weekdays, making it a favorable option for both locals and E-2 investors alike.
Plus, there's no shortage of demand for physical therapy services as this booming market continues to expand – creating an unprecedented chance for those interested in healthcare advancements through franchising!
Initial Franchise Fee: $50,000
Units: 98
This blueprint is perfect for entrepreneur who already has all their financial tools ready to go but needs a plan of action to ensure rapid success.
As sole proprietor of your business, you will benefit from the Hub practice in an array of ways: lease negotiation, design, training, hiring assistance, and more – without having to fork over any additional money!
This model is perfect for both treaty investors who are chiropractors and non-chiropractor franchisees (in select states) looking to build extremely successful practices.
A medical franchise can be a great way to own and operate a business in the medical field.
With so many medical franchises to choose from, it's important to know what sets each one apart from the rest.
From Miracle-Ear hearing aids to General Nutrition Centers (GNC), there is something for everyone.
With this list of medical franchises, business owners have the opportunity to not only a proven business model but also help people achieve better health and wellness through medical services and products.
Consider medical franchises as part of your business venture today.
Talk to a franchise consultant and learn more about franchising as a whole before deciding which medical franchise is right for you.
Good luck in your search for medical franchises, and welcome to the medical business world!
---