Pizza is an essential part of the American diet. No wonder pizza franchises are doing well in this country. From small local pizzerias to larger chains offering salads and other menu items, there really is something for everyone!
What are many don't realize that these businesses offer great opportunities for entrepreneurs with E2 visas – allowing them to own businesses.
As an E2 Visa hopeful looking to get into the pizza industry, rest assured that in the U.S., you have a wealth of choices. From illustrious names like Domino's Pizza and Pizza Hut to more anonymous small-town pizzerias.
But if your ambition is to create your own legacy within this business sector. Then, be pleased to know numerous franchise options are available too.
Here we provide a comprehensive list of top franchises, including specialized E2 pizza franchises that could potentially meet your demands. Get ready! It is time to make your mark on the pizza scene!
Among food franchises, it is one of the most popular categories. The pizza franchise industry in the United States has been growing steadily over the past decade.
Despite recent economic downturns, pizza franchise sales have grown each year during that same period. The pizza franchise industry is also an attractive option for entrepreneurs seeking to invest in a business that allows them to work with the E-2 visa program.
Many pizza franchises are open to international investors and offer various investment opportunities, making them an ideal choice for those looking to immigrate to the U.S.
The pizza restaurant franchise market in the United States is rapidly growing. The Statista reported that it rose from 38.21 billion U.S. dollars to 39.4 billion in 2021 and predicted to reach 40.42 billion by 2022.
This remarkable growth highlights the undeniable popularity of this delicious dining option amongst Americans everywhere.
For example, Domino's – the largest pizza chain – one of the top players in the pizza category, has revenue for the quarter ending December 31, 2022, which was $1.392B, a 3.65% increase year-over-year.
Top 10 Pizza Franchises in the US
The chain's popularity can be attributed to its commitment to using top-notch ingredients and innovative ordering today. Pizza franchises are now one of the most popular restaurant choices in the US.
Here are some of the top pizza franchises that can help you get started:
Initial investment: $119,950 to $461,700
Royalty fees: 5.5%
Domino's Pizza, established in 1960, is a renowned name in the United States pizza sector. It has quickly evolved from an individual restaurant to an international franchise with almost 20,000 stores worldwide and counting!
Its presence spans over 90 nations. Domino's pizza delivery business continues as the go-to choice for delicious pies worldwide.
Fast-forward to 2022, when this pizza franchise secured its spot as one of the top franchises in the United States. Their net store growth was remarkable, with 126 U.S. and 906 international locations.
These impressive figures speak for themselves and demonstrate how successful they have been throughout time.
In addition, Domino's dominance in the industry is due, in no small part, to its commitment to technological innovation. It has enabled it to reach two-thirds of all global retail sales via digital channels by 2022.
In the United States alone, a remarkable 80% of total U.S. retail sales are generated digitally.
This cutting-edge approach they take towards customer service separates them from other pizza restaurants and food delivery services around the world today by using these tools:
Google Home,

Facebook Messenger

Amazon Echo

and Apple Watch
Initial investment: $302,000 – $2,185,500
Royalty fees: 6%
With 6,850 Pizza Hut locations across the United States as of February 2023 – Texas being home to a whopping 904 stores (13% of all US franchises) – it's no secret why this pizza powerhouse is America's most iconic pizza chain.
Founded in 1958 by brothers Frank and Dan Carney in Wichita Kansas. Since then, Pizza Hut has been providing delicious pizzas for over sixty years!
If you're looking to become a Pizza Hut franchisee in 2022, be prepared to shell out a franchise fee of at least 2 million dollars.
Building and site improvements will require the most expensive investments of 1.5 million; while the initial franchise fee is only 25 thousand U.S. dollars – a small price for launching your own business!
Pizza Hut-branded franchises are presently available in three formats and must be opened at specific locations.
The Restaurant-Based Delivery (RBD) System
It is a location from where approved products, such as pizza and other consumables, can be purchased to consume on the premises or carry out.
Furthermore, they may also deliver the food items for off-premises consumption.
Carried out and Delivery System
Pizza Hut provides approved products for both delivery and carryout that can be enjoyed off-premises, so you don't even have to leave your house!
Delivery-Based Restaurant (DBR)System
It offers customers the opportunity to enjoy approved products for both dine-in and carryout consumption, as well as delivery services for off-premises enjoyment.
Initial investment: Starting at $379,000
Royalty fees: 6%
Little Caesars has achieved incredible success in the United States, with 4,170 stores as of February 2023. California is home to the most locations–a whopping 540 eateries. This accounts for 13% of all Little Caesar's branches nationwide.
The company became renowned in 1979 due to its famed phrase "Pizza Pizza!", which speaks to offering two pizzas at a price that rivals competitors' single pies.
Also, their franchisees can benefit from these programs:
Veterans program
Little Caesars is proud to support the military veterans and Gold Star families. This company offers a variety of incentives for them to open their own franchise, such as:
discounted franchise fees,

equipment and supplies discounts,

financial assistance options,

advertisement

and publicity services
With these benefits in mind, it's no wonder why this pizza chain is one of the most popular franchises around. The third-largest pizza chain in the world.
First responder program
Little Caesars is thrilled to introduce its special incentive program for first responders, which grants a discount on the franchise fee as well as equipment and supplies.
Furthermore, they offer financing assistance, advertising coverage, and other advantages that will undoubtedly benefit those brave men and women who serve the communities.
Initial investment: $115,120 – $794,420
Royalty fees: 5% of Net Sales
Founded in 1984 by John Schnatter, Papa John's restaurant began as a humble endeavor when he installed an oven inside his father's tavern closet.
Nowadays, the United States is home to 3,119 of these stores – with Texas boasting the most locations at 296 (that is 9% of all US branches!).
On July 25th, 1991 Papa John's became an official Delaware Corporation and has been a leader in the pizza industry ever since.
This pizza chain offers franchisees both standard and non-standard venues.
Traditional Papa John's
Most of the standard Papa John's locations only offer delivery and take-out, but a select few also provide customers with an eating experience.
Given their primary focus on providing speedy pickup and delivery service or takeaway service, these restaurants are usually situated near busy highways and roads.
Non-traditional
Diversifying away from the traditional restaurant setting, Papa John's can also be found in mall food courts, hospitals, schools, airports, theme parks, and more. However these locations tend to not have delivery available – but that doesn't mean you won't enjoy a delicious pizza anyway!
Initial Investment: $1,567,500 – $1,862,500
Ongoing Royalty Fees: 5%
With over four decades of notable success, Anthony "Tony" Cavolo's Peter Piper Pizza is a fantastic opportunity for would-be entrepreneurs. Join the ever-growing network of 120 pizza eateries that began with the first opening in Glendale, Arizona back in 1973.
Take advantage of the incredibly low costs and fees associated with owning a respected business that already has an abundance of dedicated customers.
In addition, this pizza franchise provides generous support, training, and guidelines to help you successfully get your company running in no time!
Franchisee Requirements
If you're looking to be part of this franchise, you'll need a minimum net worth of $3,000,000 and available cash liquidity amounting up to $750,000.
The team must have ample experience in managing…
restaurants

retail outlets

entertainment businesses – preferably with multi-unit expertise.
Additionally, it is essential to have strong leadership and business skills as well as financial knowledge.
Moreover, one must be capable of entering into an Exclusive Area Development (EADA) for a specific market and demonstrate local market intelligence. And the individual should possess a commitment to providing Peter Piper Pizza's exceptional guest experience.
Initial investment: $714,000 to $1,092,000
Royalty fees: 5% of the store's weekly revenue
Scott and Ally Svenson established MOD Pizza in 2008 in Seattle, Washington. The chain is well-known for producing handmade artisan pizzas that are cooked at 800 degrees within just three minutes.
From 490 locations last year, the number of stores has skyrocketed to 543 across the United States! Even more impressive – Nation's Restaurant News recently announced MOD as America's fastest-growing restaurant according to systemwide sales which have surged by 44.7% over the past 12 months!
MOD Pizza offers customers an exceptional experience with a flat-rate pricing option regardless of how many toppings they select for their pizza or salad.
They also provide a family-friendly, do-it-yourself atmosphere and unique décor inspired by the local culture at each one of its locations.
While MOD Pizza rubs shoulders with other local pizza eateries, its ability to also serve alcoholic beverages gives it a considerable advantage.
Furthermore, when compared to big-name companies such as Pizza Hut, Blaze Pizza, and even Domino's pizza – MOD stands apart by providing this unique service that sets it squarely ahead of the competition.
Initial investment: $454,400 – $1,131,000
Royalty fees: 5-6%
Since 2011, Blaze Pizza has been at the forefront of fast-casual pizza franchises with over 340 restaurants across 38 states and 6 countries. Based in Los Angeles, they strive to provide an indelible customer experience and top-quality products for all their patrons.
They offer to the brim with artisanal pizzas made from fresh, natural ingredients free from any artificial colors, flavors, preservatives, or sweeteners – giving a unique edge when it comes to menu innovation and product excellence!
What's more, Blaze Pizza is dedicated to diversity and inclusion – even providing e2 visa opportunities for prospective franchisees.
Initial investment: $242,142 – $633,109
Royalty fees: 5.5% of Net Sales
Marco's Pizza strives to make pizza the best way while only using high-quality ingredients.
The pizza industry is highly competitive. Marco's Pizza has been in operation since 1978 and has been franchising since 1979. It boasts more than 1,000 locations, over 900 of which are in the United States. 
Marco's Pizza restaurants offer pizza lovers a unique taste. It's signature dough and a blend of three kinds of cheese pizza,
whole-milk mozzarella,

provolone,

and cheddar cheese.
They also offer fresh vegetables and meats as toppings. Apart from their affordable pizzas, they also sell salad, chicken wings, cheesy bread, and sandwiches.
Ready to join the Marco's Pizza family?
Get started with an investment that varies between $242,142 and $633,109.
Plus, keep in mind you should have extra funds saved up to live off of while your new business takes shape. This could take anywhere from six months to two years depending on the franchise opportunity!
After (and if) you pass the point of earning significant income from your Marco's Pizza franchise business, there may be enough margin to hire a day-to-day manager and work fewer hours in the business.
Initial investment: $438K – $631K
Royalty fees: 8 – 10%
Jet's Pizza is a top pizza franchise business for many reasons.
First, their pizza has been a hit in Michigan since the 1970s and has since spread to 20 other states across America. They offer a variety of pizza options, including both Detroit-style and New York-style pizzas, as well as two unique sandwich creations.
Whether you're looking for traditional pizza or a low-carb option, Jet's Pizza will provide you with the pizza of your dreams.
Jet's Pizza offers a mouthwatering selection of pizzas,
Detroit-style and New York-style pizza,

as well as two unique sandwich creations: the Jetzee (a grilled panini made with deep-dish dough) and the Boat, also made from the pizza dough (similar to a calzone, but open on one side).
For those looking for low-carb options, try the Italian seasoned cauliflower crust pizza – available in select locations. Established in 1978, it sells pizza and has grown steadily over the years.
Currently, there are 390 franchised pizza restaurants across America. 42 of these stores are owned by Jet's Pizza!
Initial investment: $95K-$601K
Royalty fees: 5%-7%
Franchising with Sbarro pizza is a great way to get involved in the pizza chain as it has been around for over 60 years and is one of the most well-known pizza franchises in America.
Sbarro pizza franchises offer a unique menu that includes pizza, pasta, salads, sandwiches, desserts, and beverages.
Franchising with the Sbarro pizza chain also offers the flexibility to choose different dine-in restaurant locations including shopping malls, airports, casinos, downtown locations, and more.
The world's sixth-largest quick-service pizza restaurant chain, operating or franchising more than 800 locations in 39 states and 31 countries. 
Franchisees benefit from a competitive pizza market with Sbarro pizza offers:
strong brand recognition,

unique recipes,

and quality ingredients.
Ready to join the pizza revolution?
Investing in a Sbarro franchise can be an incredibly profitable endeavor. The amount you make from a franchise pizza depends on the type of pizza business you operate.
Sbarro's team of experienced professionals will provide support each step of the way to ensure that you have everything you need to get started quickly!
The restaurant's profit margin is around 20%, from which fees must be paid out to franchisors.
Nevertheless, with such rates, it would still come down to the franchise owners at about 10% of total gross sales – worth considering if you're looking for a new venture!
Some Sbarro products' profit margins can be higher than 20% because the franchisor supplies raw food ingredients directly to the franchisee. Big brands usually get a lot of raw ingredients in bulk, and they benefit from the quantity discounts given by suppliers.
Considering the overall cost of becoming a Sbarro franchisee, it's estimated that investors must wait two years before they recoup their original investment.
Though starting an independent business may be less costly than investing in a franchising opportunity, owning one brings many advantages to owners.
After all, when you invest in something tried and tested like this, your chances of success are much higher!
Initial investment: $426,500 – $836,250
Royalty fees: 4%
Investing in this pizza restaurant chain can be a lucrative venture for entrepreneurs. For starters, the pizza franchise has a long and successful history, with over 50 years of experience in the pizza restaurant business.
Its loyalty to customers is evidenced by its high level of customer service, as well as its commitment to making pizza to perfection. Plus, with its range of pizza offerings, owner-operators can serve pizza fanatics of all types and tastes.
For those looking to open a Round Table Pizza franchise, the process is relatively straightforward.
How to open a Round Table Pizza franchise?
Prospective owners must meet certain financial qualifications, including having a net worth of over $426,000.
Additionally, entrepreneurs must consider:
building costs,

equipment costs,

permits and licenses,

insurance costs,

uniform costs and more.
Once the application process is complete, franchise approval with successful financial and background checks.
From there, the pizza franchise will provide franchise owners with all of the necessary tools to open their pizza shop. With Round Table Pizza's support network in place, pizza franchisees have the support they need to be successful.
Best Pizza Franchises for E2 Visa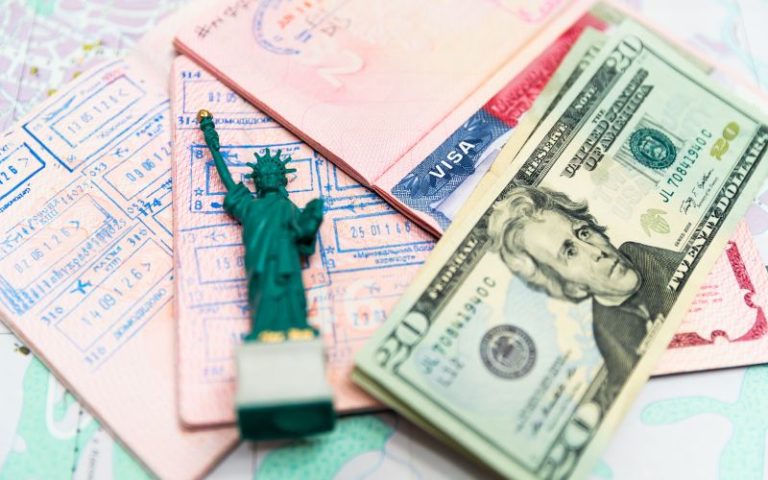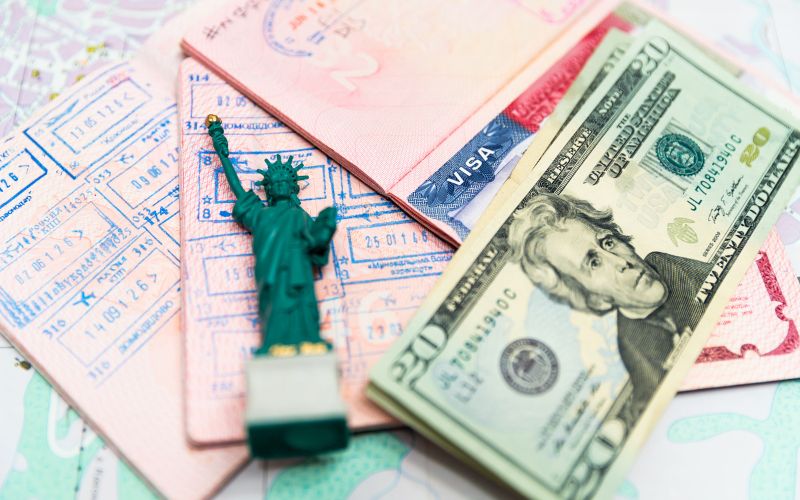 Not only do pizza franchises provide delicious food, but they also offer incredible opportunities for entrepreneurs who want to work with the E-2 visa program.
E-2 visa candidates should invest in a Papa John's pizza franchise due to its proven business model that is well-established in the United States. Enjoying strong brand recognition and a loyal customer base, Papa John's pizza franchises generate daily profits that allow investors to recoup their investments quickly.
The franchisor ensures high-quality pizza ingredients and recipes that keep customers coming back for more.

Moreover, pizza franchises are ideal candidates for E-2 visas and are recognized across the US. Owning this franchise pizza can be extremely profitable due to its high-profit margins – up to 20% of total gross sales!

It also requires a relatively low initial investment, depending on the location, size, and other factors.

The first national pizza chain to make online ordering available to all of its U.S. customers.
Papa John's pizza franchises offer investors a unique opportunity to own a successful business in the US and take part in an industry with great growth potential. With the pizza franchise model, E-2 visa candidates can reap the rewards of becoming Papa John's franchise owner without taking on unnecessary risks.
Investing in a trusted company like Papa John's to start your pizza franchise journey significantly increases the likelihood of success. With their help and guidance, you'll be ready for take-off quickly – yielding great rewards along the way!
Investors searching for a profitable and meaningful investment would be wise to consider Romeo's Pizza. This beloved pizza business has been around since 1996, making it one of the most reliable, established, and best-selling pizza franchises in the United States.
By investing in a Romeo's Pizza franchise, E-2 visa seekers can obtain financial stability and security while backing an award-winning business. It has earned the highest acclaim from renowned outlets such as Food Network, Pizza Today, and Entrepreneur Magazine – so you know it'll be worth your money!
When investing in Romeo's pizza franchise…
you're guaranteed not just returns on your investment but the assurance of making meaningful contributions to society and your local community!
If you're searching for a great pizza and franchise to invest in, then Romeo's Pizza is a perfect choice. Not only does it provide secure financials and plentiful growth opportunities, but it also boasts an impressive record of success as well as its Franchisee First policy.
Investing in Romeo's Pizza is a reliable way to ensure long-term success for your business venture. Not only does this franchise provide dependable stability and consistent support, but it also welcomes E-2 visa investors!
With the aid of the team at Romeo's Pizza you can begin on the path toward financial security – don't wait any longer; make today the day that will change your future.
3. Papa Murphy's Take 'N' Bake Pizza
When considering other pizza restaurants and franchises that would be suitable for an E2 visa application, Papa Murphy's Take 'N' Bake pizza is a great option.
Not only does it boast a wide reach of locations across the United States and offer high-quality pizza, but it also has several advantages over competitors in the pizza industry.
When you franchise with Papa Murphy's, the business model is designed to be as straightforward and uncomplicated as possible.
Not only that, but they also boast innovative approaches in marketing, operations, and customer service – all while ensuring a top-notch pizza experience for their customers.
For those who are passionate about pizza, rest assured knowing that no other take 'n' bake brand comes close to matching Papa Murphy's quality!
Plus on top of it all?
Taking home your own fresh pie is what sets this place apart from the competition. There isn't an oven required or even dine-in service nor late-night hours needed which means lower costs associated with running a pizzeria than usual.
Furthermore, Papa Murphy's welcomes E2 visa investors to join its pizza franchise system as they embark on their journey toward financial security and meaningful contribution to the pizza industry.
Investing in a Papa Murphy's Take 'N' Bake pizza franchise is an opportunity to capitalize on the unending demand for delicious pizza and become deeply rooted within your community. Plus, you get to enjoy exquisite-tasting pizzas as well!
As an E-2 Treaty Investor, investing in the Freshzza pizza franchise is a smart choice with many benefits.
Freshzza pizza offers a tantalizing menu of pizza, wings, pasta, gelato, sides, and beverages that are sure to please any pizza lover.
Their commitment to innovative processes ensures customers receive only the freshest ingredients, and their culture and family-like atmosphere make it a great place to work.
Open to many opportunities
Freshzza pizza franchise offers several partnership opportunities including mall/express, standard, and flagship franchises.
Their menu also offers plenty of flexibility with over 30 pizza ingredients, 10+ wing sauces and dry rubs, pasta dishes, and gelato. Freshzza even grows fresh basil in every store using hydroponics.
Perfect for E-2 visa investors
The ideal candidate is someone with an entrepreneurial spirit and prior restaurant experience, though it's not a requirement. E-2 visa investors are perfect for Freshzza pizza as the program has been designed for novices to excel.
This pizza franchise provides an incredible opportunity to capitalize on the ever-growing pizza trend and to join a rapidly expanding brand with successful establishments worldwide.
With Freshzza Pizza, you can make your mark across the globe by opening up locations wherever you choose!
5. Slice of the 80s Totally Awesome Pizza
Investing in a Slice of the 80s Totally Awesome Pizza franchise can be an attractive option for E2 visa candidates. Not only does it offer a unique and exciting business opportunity, but it also provides many advantages that make it an ideal investment choice.
1. The pizza franchise is well-established and has a proven track record of success.
With nearly 50% of orders coming from their Slice of the 80's app and online, franchisees can benefit from the ease and convenience that technology brings. The pizza franchise also offers hands-on support and training to ensure franchisees are successful in running their businesses.
2. Pizza is a popular food choice among Americans.
This means pizza franchisees have the potential to draw in a steady stream of customers and generate strong sales. With pizza being an easy-to-eat item, pizza franchisees can also benefit from take-out and curbside delivery services that are increasingly popular among consumers.
3. Pizza franchises offer low start-up costs and quick returns on investments.
This makes pizza franchises a great choice for E2 visa candidates who are looking to start their own business but do not have the resources to invest in more costly franchise opportunities.
The best franchise opportunities, to begin with, are those that offer low start-up costs and provide quick returns on investments. It makes pizza restaurant franchises the best choice for E2 visa candidates looking to start their own businesses without the resources to invest in more expensive franchise opportunities.
Other characteristics of pizza franchises that make them attractive to E2 visa investors are:
well-established and proven track records of success,

popularity among American customers due to pizza being an easy-to-eat item,

convenience

and ease that technology brings.
When it comes to choosing a pizza brand, doing your research is the key. Dig into the details of each pizza franchise opportunity, check out customer reviews, and ask questions to understand the best pizza franchises before investing.
Only by doing this can you make an informed decision on which pizza franchise is right for you.
The E2 visa opens up an incredible opportunity for investors to find success in pizza franchises. Freshzza Pizza and Slice of the 80s Totally Awesome Pizza are two excellent examples of this potential, proving that now is a great time to invest in the future of pizza.
Whether you're a pizza enthusiast or a pizza novice, these top pizza franchises provide an excellent business opportunity for E2 visa investors. Take the plunge and bring your pizza dreams to life!
Choosing the right franchise can quickly and easily turn your pizza dreams into reality. So what are you waiting for? 
Get started on your pizza franchising journey today!
---