Why do many invest in a car franchise business? Car wash franchises are a popular investment for many reasons. They're relatively low-cost to start, easy to manage and provide a high yield potential.
Additionally, car washes may also offer convenient locations and numerous other amenities to customers such as automated car waxing and auto detailing services.
However, car wash franchise businesses do come with some risks. For example, car wash owners must keep up with the latest car wash technologies and services to remain competitive.
Additionally, car wash owners must contend with seasonal fluctuations in business as well as unpredictable weather.
With careful planning, you can overcome such challenges. Once you've decided that the car wash industry is a good fit for your business venture, there are certain factors that you need to consider.
1. Decide the type of car wash model
Several mobile car cleaning business models are available, such as self-serve auto cleaning, full-service auto cleaning, and touchless type. You need to decide which car wash model is the best fit for your franchise business.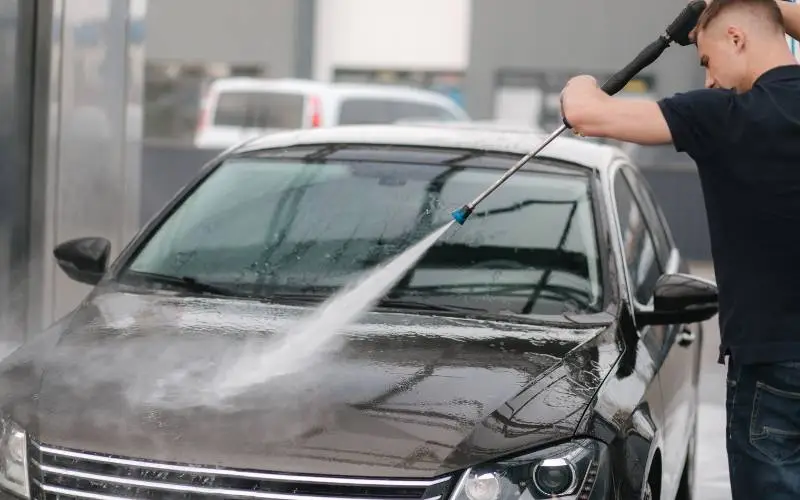 This is a type of car wash facility where customers use self-serve car washing equipment, such as pressure washers and car cleaning tools, to clean their own cars.
Let's consider some franchises that operate as self-serve vehicle washing.
Prime Car Wash
Prime Car Wash provides a more thorough experience than many other franchises. In addition to the self-serve features of other franchises, Prime also offers an interior lounge with coffee and snacks. And customers can even enjoy personal service from team members.
The initial franchise fee is $50,000. And the company estimates the total investment between $3.5 and $6 million.
Franchise owners are also required to have at least a $1 million net worth, with between $300,000 and $500,000 in liquid capital.
Super Wash
For over four decades, America's leading self-serve and touchless car wash franchise has been family owned and operated. Their 280 locations span the nation to provide top-quality service for everyone's vehicles!
They offer a comprehensive turnkey solution from beginning to end that covers everything from site selection and zoning permits to construction, installation, and management.
But they don't stop there – long after your car wash opens up for business, they'll still be here providing excellent service as part of their ongoing commitment to the partnership.
Franchise fee: $9,000
Year Brand Started: 1982
Year Franchising Started: 2001
This car wash model requires customers to drive in and have their cars professionally washed and detailed by employees. Check the example of top car wash franchises providing full services.
DetailXPerts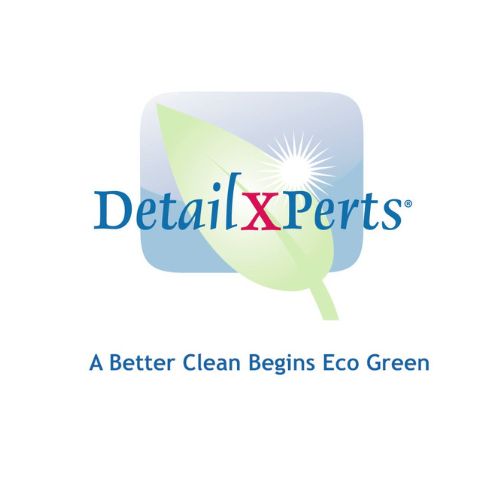 Take your car wash and car detailing business to the next level with DetailXPerts. They have perfected a proven franchise model, making it easier for start-ups to be successful quickly.
Their professional vehicle cleaning services leverage steam power through a patent-pending technology that is unrivaled in performance and effectiveness, ensuring you get exceptional results every time!
Not only do they offer services from both free-standing auto detail shops and mobile units, but their auto detailing capabilities are limitless. They can attend to cars, trucks, SUVs, motorcycles, boats, RVs, or even planes and trains with equal finesse!
If you consider franchising DetailXPerts, they have three business models that you can choose from.
Free Standing Auto Detail Shop

Mobile Detailing Unit

Free Standing Auto Detail Shop+Mobile Detailing Unit(s)
Ziebart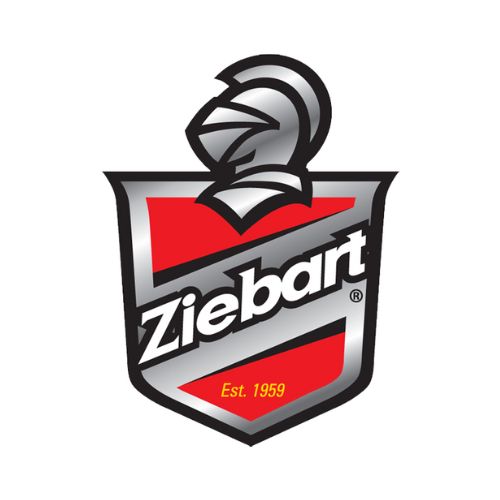 For over half a century, Ziebart has proudly served its clients with 400 franchised locations and 1,300 service centers in 36 countries around the globe.
With a broad range of services including detailing, paint correction, rust protection, and undercoating available from them, hiring more staff is necessary to ensure success.
However, these services offer you the chance to expand your profit opportunities as well.
Touchless car wash systems
This car wash model uses a car wash system that does not require human intervention. Instead, an automated car wash system cleans the car with water jets and brushes. Find out the list of the best car wash franchises.
Oasis Car Wash Systems
If you are looking to get into a vehicle cleaning business, Oasis Car Wash Systems may be the perfect solution for you.
Unlike the traditional franchise business model, there is no fee required upfront and their range of products including touchless and self-serve systems allows for a quick start-up process.
Furthermore, investors considering this venture can take advantage of ROI analysis as well as other helpful resources provided by the company to ensure maximum long-term success!
Tommy's Express Car Wash
No need to worry about expired items, minimal labor costs, and industry-leading support from the earliest stages of development all the way through opening day.
They have extensive experience in managing some of the busiest car washes around, meaning that their tested strategies on infrastructure as well as leadership will provide you with just what you need for a fast track to success!
Initial franchise fee: $50,000
Royalty: 4%
towards the national brand fund: 1%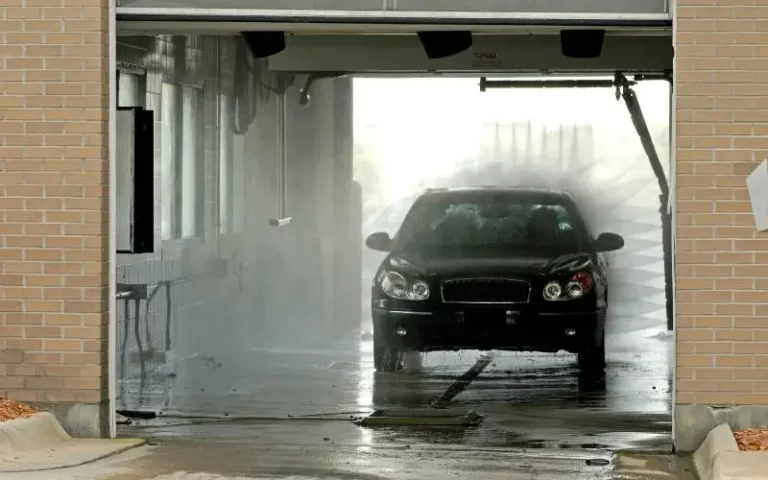 Other concepts of best car wash franchises
Fleet Clean USA – a truck wash franchise model
Green Shine – a waterless car wash franchise
Cactus Car Wash
Mr. Clean Car Wash
There are many car wash franchise opportunities out there that offer attractive options for entrepreneurs who want to invest in this business.
2. Choose an appropriate location
Locating the ideal place is essential for any prosperous venture. Here are a few criteria to weigh when making your decision:
Proximity to car dealers, car washes, and/or car detailing services
Competition is good, but too much of it could be detrimental to your carwash franchise.
Location visibility
You'll want to make sure that your car wash location is visible from the main roads and highways in the area.
Accessibility to customers
It is one of the most important factors to take into consideration when deciding on a car wash franchise location. Car owners need to be able to easily find and access car wash services will maximize the success of your car washing business.
Cost of the property
Property costs are an important factor when planning to get started a car wash business, as they can significantly impact the financial success of the business. A location that is too expensive can limit the potential profits, while a location that is too inexpensive could lead to low foot traffic and poor visibility.
When selecting the perfect spot for your franchise, you can always count on help from your franchisor. They have volumes of information regarding which locations are ideal for franchises, so they'll make sure to put you in an optimal position.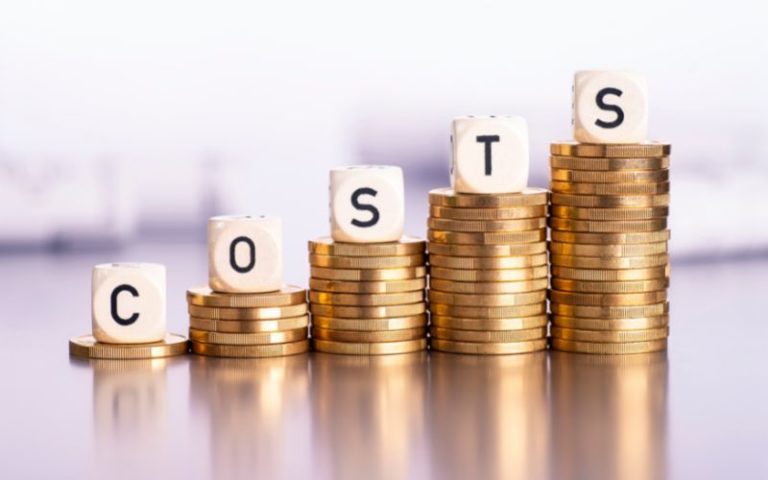 3. Consider the impact on the environment
When selecting a car wash franchise, it's important to consider how your choice will affect the environment. Look for car wash franchises that use eco-friendly car washing and detergents, which are designed to conserve water and reduce emissions.
Additionally, be sure to check the car wash franchise's energy efficiency rating. Given that car washing can be notoriously thirsty businesses when it comes to how much energy they consume, it definitely pays to check a car wash franchise's energy efficiency rating before signing on the dotted line.
From improved water efficiency technology to solar installations and other environmental-friendly features on carwashes' utility bills – you should be looking for top-tier car washing operations here.
Don't just automatically opt for the cheapest car wash out there – causing ecological damage isn't going to do your car any favors anyway!
Make sure you go in with eyes wide open – or else you could wind up paying more than you bargained for in terms of your carbon footprint.
When choosing car wash franchise equipment, it is essential to consider a wide range of factors in order to achieve maximum efficiency and profitability.
There are several types of car washing systems available including touchless, self-serve, and conveyor.
Within each type, there are multiple car wash machines that can differ in terms of
price

dependability

warranty

output capabilities

cleaning power

durability
These are some factors, you need to keep in mind when considering the value of the equipment. With the ever-evolving market of equipment manufacturers and models, knowing what to buy can be tough.
Understanding the difference between various types of equipment is essential for pinpointing a franchise model that fits within your budget.
Before you invest in carwash franchises, make sure you have obtained all the necessary licenses and permits. Depending on where you are located, there could be legal restrictions on car washes and other car-related services.
Always check with your local government to understand the regulations that apply in your area.
Additionally, you may need a business license and other forms of insurance. It is important to make sure all of these requirements are met before starting your car wash franchise.
6. Building construction and design
For optimal sales, a car wash should be constructed with two separate entrances and exits for easy customer access. The location must also be visibly attractive from multiple directions in order to draw customers in.
Additionally, the area should be illuminated well into the evening hours, so that customers feel secure during their visit and are more likely to utilize your services late at night.
The car wash structures and designs can play an essential role in your vehicle cleaning business's success.
When selecting a car wash franchise business, make sure to look into the building's construction and design. Pay attention to the quality of the car wash materials used and how they fit with your desired car wash operations.
7. Maintenance and repair
To ensure your car cleaning business have a longer life span, it is important to maintain and repair equipment regularly. Make sure you invest in a franchise that comes with maintenance plans, as well as warranties for repairs.
This will help to minimize any disruption or downtime due to machine malfunction and maximize your profits
Vehicle cleaning franchises should have an effective marketing strategy. Forget about traditional forms of advertising like billboards and TV commercials- car wash franchises need to develop a strong digital presence through search engine optimization (SEO) and social media.
This will help attract more customers to your car wash franchise, increasing your profits in the long term.
It is important for car wash owners to take all these elements into account in order to ensure their car wash franchise is successful. With the right car wash franchise chosen and managed effectively, car wash owners can maximize their profits and build a successful car cleaning business.
Is it worth investing in a car wash franchise for your E-2 visa?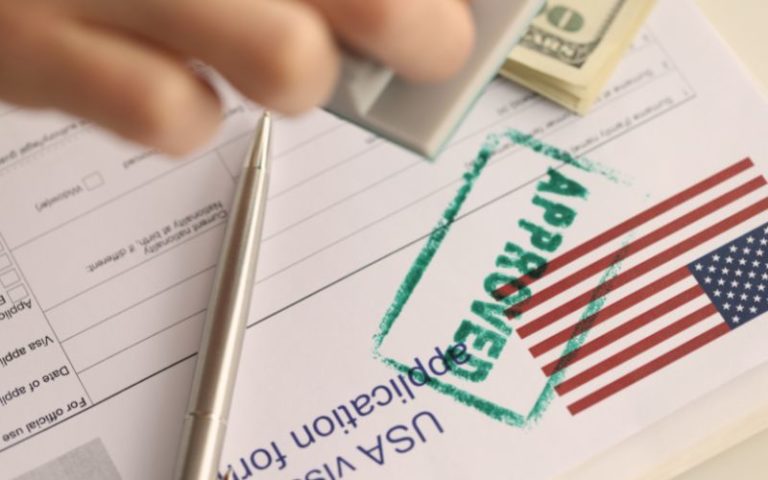 Investing in car wash franchises for an E-2 visa can be a great business opportunity. Car washes are in demand and provide an evergreen revenue stream. They require far less capital and risk than traditional brick-and-mortar businesses, making them a viable option for small business owners.
The car wash industry is also incredibly competitive, requiring a savvy businessperson to succeed.
It is essential to research franchises thoroughly, considering factors such as the car wash equipment, licenses, permits, building construction and design, maintenance and repair costs, and marketing strategies.
Considering these considerations, a car wash franchise business can be an excellent investment for E-2 visa holders.
---