If you're looking to immigrate to the US, then one of the most common paths is obtaining an E-2 Visa. This visa allows foreign investors to gain nonimmigrant status and start a business in the US. But how can you decide if buying a franchise or own business is the right path for you?
This article can help you find the answer that best suits your needs and lifestyle. With information on the pros and cons of each option, as well as what to consider before making your decision, you'll be able to make an informed choice when it comes to obtaining an E-2 Visa.
Understanding the Nature of Franchising and Starting Your Own Business
Franchising can be a great way to quickly establish a successful business in the US. Franchises have become ever-more popular in recent times, and it's not difficult to understand why.
With a franchise business model, you get access to an established brand, a ready-made customer base, access to support and guidance, plus the ability to use tried and proven methods for success without beginning from scratch.
Essentially, franchise business models offer a low-risk way to start your own business which is why so many professionals are embracing them nowadays. There's no doubt that if you're looking for an easy way into becoming your own boss, franchise businesses offer a great stepping stone.
When deciding if franchise ownership or starting your own business is right for you, it's important to consider several factors, such as:
Owning a Startup Business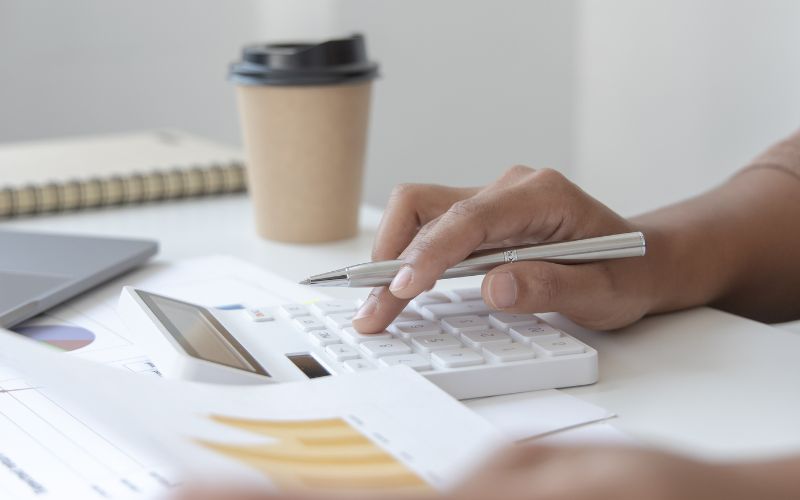 Starting your own business in the United States as a foreigner may be a daunting task, but with the right planning and resources, it can also be incredibly rewarding.
Being an immigrant brings unique challenges as you navigate the regulations and legal hurdles, but your own cultural background can also work to your advantage since you have the potential to bring something new and different to the market.
Keeping up with US business regulations will help ensure the success of your own business, so take time to educate yourself on the latest laws, taxes, and guidelines for doing business in America. With ambition and thoughtfulness, starting a business in this country can open up exciting new opportunities for anyone willing to put in the hard work.
However, you'll have to cover all the costs associated with running an independent business on your own and you may face certain obstacles due to a lack of experience or resources.
For those looking to start their own business, factors to consider include the…
Pros and Cons of Buying into an Existing Franchise Concept
Are you looking to secure an E-2 visa through franchise or business ownership? Before making your decision, it's important to weigh up the pros and cons of buying into an existing franchise concept.
On one hand, franchisees benefit from the pre-existing infrastructure of franchise business systems while on the other they need to be mindful of their autonomy as business owners. It is essential to understand both options in order to make an informed decision and achieve success with your E-2 visa application.
Let us explore what advantages come with franchising and how it differs from traditional businesses.
Pros of Buying into an Existing Franchise Concept:
1. Established brand and franchise system
The e2 visa is like franchise gold! You're giving potential franchisees and entrepreneurs access to established systems that have weathered the storms of success already. Proven system and true, and now it can be yours courtesy of the E2 visa.
With the E2 visa, you'll get to skip trial and error and jump right into franchise ownership knowing that you don't even need to start from scratch.
2. Pre-existing infrastructure
For franchisees looking to fulfill the requirements of an e2 visa, investing in a franchise opportunity can provide more than just a chance at financial success.
The pre-existing infrastructure that franchisees are able to leverage such as equipment and operational and marketing support, is like having a safety net of experts on standby ready to help make your venture as successful as possible.
With that kind of assistance, franchisees have the opportunity to tear down some of the barriers associated with starting or owning a business from scratch – avoiding detours along the way toward their visa goals.
3. Access to training and support
Purchasing an established franchise can be a great way to jumpstart your entrepreneurial dreams, especially if you are looking to secure an E2 visa. Not only will you inherit proven success, but you'll also gain access to franchise training and support that isn't available when starting a company from the ground up.
That means business owners get educational resources, marketing assistance, operational guidance, and more to make sure their franchise venture is a runaway success. So why take the harder route when an existing business concept can open so many doors?
4. Reduced risk in comparison to starting a traditional business
Investing in a franchise can be an intimidating prospect, and not many people have the courage to venture out on their own and risk capital to create a business from nothing. That's why franchising can be an attractive alternative; you get the benefits of owning your own business with significantly reduced risk!
After all, why reinvent the wheel when you can just buy one that's already spinning? Not only does the franchise come with a relatively established name, but it also has systems in place that operations can easily follow.
Plus, for entrepreneurs looking to go international, there are even options like an E2 visa that offer a streamlined pathway to international franchise ownership.
5. Lower cost of entry than own businesses
Buying an existing franchise concept can be a low-cost, low-risk way to achieve the American Dream. Rather than having to make all the decisions associated with starting a traditional business from scratch, franchise owners merely have to replicate the success of those that have already succeeded.
Furthermore, franchise ownership offers numerous economic benefits for foreign investors, such as an e2 visa, which is practically unheard of when starting its own system.
Whether you are planning on buying a franchise in the US or anywhere else in the world, they can rest assured that it will cost much less than starting a stand-alone business – so why not get franchise-ing?
6. Higher success rate due to proven franchise model
Buying an existing franchise can be a shortcut to success for entrepreneurs looking to gain entrance into the U.S. via an E2 visa, as it offers a higher chance of approval than if someone were to start from scratch.
From the franchise concept already being proven in the market and providing comprehensive operational manuals and guidance, applicants have a much better case put forward that their business is a serious venture with intent for growth.
Not only does this make the dream of American entrepreneurship more achievable, but also saves countless hours of daunting paperwork so one can go about pouring their energy into making the business successful instead!
Cons of Buying into an Existing Franchise Concept: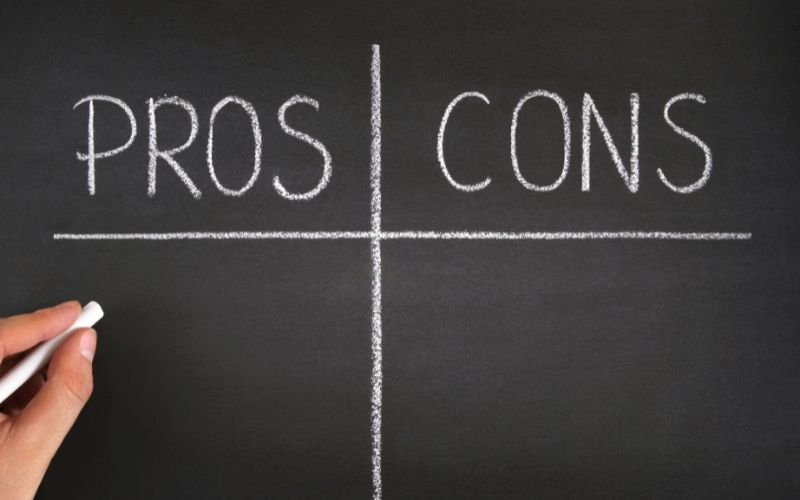 1. Less autonomy as compared to traditional business owners
Franchisees have less autonomy and must follow franchise rules and guidelines. At the federal level, a franchise operation is vigilantly regulated by the Federal Trade Commission (FTC); however, distinct rules and regulations exist at each state's discretion.
2. Ongoing payment obligations such as royalties or franchise fees
Franchise owners must adhere to ongoing payment obligations, such as franchise fees or royalties.
3. Higher initial cost of entry than traditional business
Typically have higher initial investment costs of entry than traditional business owners. Every company is unique and the investment cost to start a franchise will be listed in its Franchise Disclosure Document (FDD) for you to review.
4. Limited franchise locations
Franchise owners may be limited to certain franchise locations due to franchise restrictions.
5. Difficulty establishing a unique identity within the franchise territory
Franchisees may struggle to establish a unique identity within the franchise territory.
Pros and Cons of Creating Your Own Business Venture to Secure an E-2 Visa
Creating your own business venture to secure an E-2 visa can be a great way to achieve success, but it is not without its risks. There are many pros and cons that must be considered before taking the plunge into entrepreneurship.
On one hand, you will have complete autonomy over your business decisions and operations, but on the other hand, there is no franchise support system or pre-established infrastructure in place. You must weigh up these factors carefully in order to decide whether starting your own business or buying into an existing franchise concept best fits your goals.
Pros of Creating Your Own Business Venture:
1. Complete autonomy in decision-making and operations:
As a business owner of an independent system in the US certainly has its perks. When you're running the show, you get to make all the decisions and keep things running just the way you want. This complete autonomy over decision-making and operations may not be an easy feat, but it provides a certain satisfaction and confidence that will carry you from success to success in years to come.
2. Higher potential for growth based on unique vision and creativity
With ambition and the right vision, you will be able to develop a plan that generates growth potential much greater than any other venture. Where others simply copy ideas, you can innovate and carve a unique path for your new business to succeed.
This is your advantage as an owner of your own business in the US – you have the power and freedom to pursue creativity beyond restraints of expectations, thus opening yourself up to the greater potential for growth.
3. Ability to set pricing, marketing Plans, signage, etc., without franchise restrictions
Starting independent businesses in the US is incredibly empowering – you're free to set the price of your product or service as high or as low as you'd like, you can tweak your marketing strategy to fit your own budget and style, and of course, create signage that helps promote brand recognition.
You don't need any franchise restrictions holding back your hard work! Instead, owned businesses are afforded the freedom to be as creative and innovative as possible within the boundaries of ethical business practices. 
4. Easier to establish a unique brand identity within the marketplace
Starting a business from scratch offers an irreplaceable competitive advantage – the ability to establish a unique brand identity within the marketplace. After all, while there are plenty of places to find a good cup of joe or a new pair of shoes, no two businesses have quite the same identity.
By building something distinct and taking advantage of this privilege, you might just be able to make your own impactful mark.
Cons of Creating Your Own Business Venture:
1. Higher risk than buying into an existing franchise concept
Business owners have a higher risk than franchisees as there is no franchise business system in place to provide support and resources. Sadly, the chance for failure is high; studies show that only 20% of startup businesses survive their first year and a mere 35% make it to ten years. Moreover, half do not even make it past five.
2. Longer timeframe for business to become profitable
Business owners may have difficulty achieving profitability in a shorter time frame as they must build up the business from scratch.
3. Difficult to secure financing or investors
Business owners may have difficulty securing financing or investors due to a lack of franchise support and infrastructure.
4. Lack of franchise support system or pre-established infrastructure
Business owners do not have access to a franchise support system or pre-established infrastructure, thus making it more difficult to establish their business.
Making the Right Decision for Your E-2 Visa Application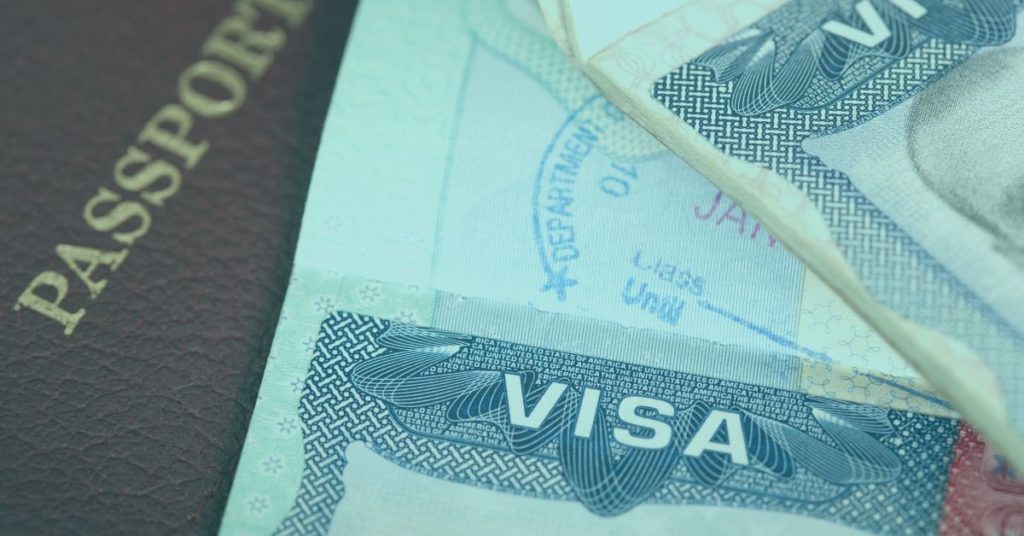 When deciding between to own franchise or own business in order to gain an E-2 Visa, it's important to assess both options carefully. A solid understanding of the pros and cons of each option, as well as taking into consideration other factors such as the amount of capital you can commit, will help you make the best decision for your needs.
The franchise option may be the best route for investors who would rather not commit a large amount of capital, while the business ownership option could be more suitable for investors willing to put in the necessary time and effort to establish a successful venture.
The US government requires that foreign investors commit a substantial amount of capital into their venture in order to be considered eligible for the visa. what is a substantial amount of capital?
The amount of capital required for different types of businesses varies but generally falls between $100,000 and $1 million USD.
Make sure that you understand the requirement before making your decision.
To start the franchising process for an E-2 visa application...
First, you need to research the various E2 visa franchise business opportunities available that fit your unique skillset and interests.
Once you have identified a few potential options, it is important to thoroughly review your chosen franchise's financials in order to make sure that it is financially sound and has a good reputation in the market.
After that, you will need to submit a business plan detailing how you intend to operate the franchise in order to demonstrate that it meets all US regulations for an E-2 visa application. Additionally, you will need to provide evidence of sufficient funds for capital investment into your chosen franchise.
Once all documents are submitted and approved by the US State Department or USCIS (U.S Citizenship & Immigration Services), then you can move forward with setting up shop as a franchise owner within the US marketplace!
A franchise consultant can be an invaluable resource to help guide you through this process and assess which franchise system is the best fit for your unique situation.
Good luck in choosing the best way to get your E-2 visa in the US!
---