Franchising is a smart way to buy into an already successful business model. By investing in franchise opportunities, franchisees can benefit from the franchise brand, marketing, and operational knowledge of a larger organization. But before stepping into this agreement, franchisees must understand Franchise Rules that are comprised of state-specific franchise laws and regulations.
From selecting the franchising partner who best fits your needs to following disclosure requirements mandated by governmental authorities, we'll give you an overview of what's needed to operate a successful franchise. Unlock the secrets to franchise rule mastery with our helpful guide toward a successful franchise journey.
1. Understand and Follow the FDD
When selling franchises, a franchisor must disclose the franchised business FDD that complies with federal and state law to a prospective franchisee. This document is a key franchise rule that is essential to franchisees for a variety of reasons.
It provides the prospective franchisee with comprehensive information about the franchised business.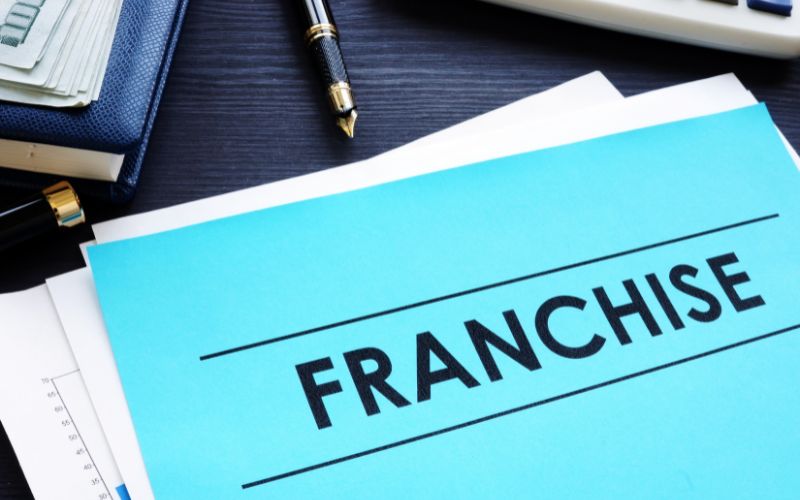 This includes not just financial performance representations but also…
franchise agreements,

trademark

franchisee performance obligations,

initial franchise fees,

start-up costs,

estimated franchise profits,

training requirements, and more.
It also contains any legal information necessary to ensure franchisees are aware of their rights and responsibilities when it comes to franchising.
FDD helps franchisees make an informed decision before committing to a franchise.
With access to important details such as the financials and training requirements of the franchise system they're considering investing in, franchisees can make an educated decision rather than leaping into the unknown.
By understanding the specifics in their FDD documents, franchisees can ensure they're making a well-rounded investment choice.
It will help prospective franchisees make an informed decision beforehand.
FDDs enable them to get help from knowledgeable advisors familiar with franchising laws throughout Canada and America. Advisors can provide expert advice on how to best proceed with your franchising journey and answer any questions you may have.
This guidance can be especially useful for those looking at purchasing international franchises or those who are unfamiliar with Canadian or American laws surrounding franchising.
Understanding FDDs can help protect both parties
Both parties involved in a franchise agreement will be protected by this proof of important terms that should be adhered to during their relationship together. This document serves as both a reference guide and an enforceable contract between franchisor and franchisee so that if either party breaches their agreement then legal consequences may follow.
Prospective franchisees must read and understand this document before signing on the dotted line to protect themselves legally.
2. Pay Attention to Renewal Rights
Many franchise agreements come with an automatic right of renewal at the end of a term, while others must be negotiated between both parties. Make sure you know what type of agreement you have to not be caught off-guard when it comes time to renew your contract.
There are several franchise agreements that franchisees need to be aware of when entering into a franchise relationship.
The 2 Most Common Franchise Agreements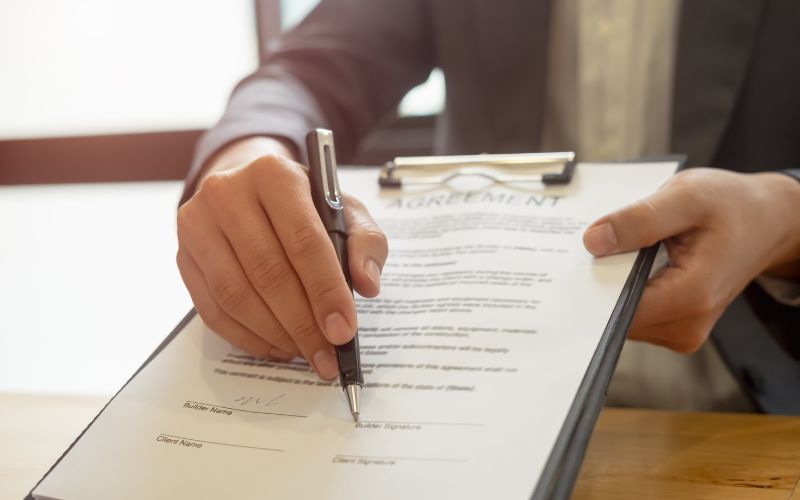 Franchise License Agreement
This agreement grants the franchisee a limited right to use the franchisor's
trademarks,
service marks,
trade names,
and other proprietary information specific to their business in the operation of their franchise.
This type of agreement is typically used by larger franchise systems and it outlines the legal rights and obligations between both parties during the term of the agreement.
Franchise Business Agreement
The second type is the franchise business agreement which allows a franchisee to operate their own independent business using the franchisor's trademarked name. This type of agreement comes with more responsibility for the franchisee as they must use their resources and expertise to run their business successfully which includes…
hiring staff,
marketing and promotions,
budgeting and accounting,
customer service, and more.
Franchisees have more autonomy under this structure but also come with more risk as well since they are responsible for all aspects of their business operations.
Besides these two main types of contracts, there can also be regional or master franchise agreements where a franchisor licenses an entire territory to another individual or company for them to sublicense parts of it.
The area developer agreements provide exclusive development rights over a specified geographic area while only awarding one license at first. Also, multi-unit agreements are where a franchisee has exclusive rights over multiple units within one particular geographic area.
No matter what type of franchise agreement you enter into, it is important that you fully understand all its terms and conditions. That will protect you legally from any unforeseen issues down the line.
A good understanding of each type will help you make informed decisions regarding your brand selection. It helps build confidence in your ability to succeed in your chosen venture.
3. Familiarize Yourself With Franchise Laws
Federal franchise laws, such as the FTC Franchise Rule, and state franchise laws vary from state to state. Franchisees must understand these to protect their investment.
The Federal Trade Commission (FTC) Rule is a set of federal regulations that franchisees must abide by to protect the franchise relationship. The FTC Franchise Rule outlines specific requirements for franchise disclosure documents, initial franchise fee payments, franchise sales contracts, franchise advertising, franchise transfers, and franchise terminations.
The FTC Franchise Rule requires Franchisors to:
Provide franchisees with a franchise disclosure document at least 14 days before the franchisee signs the franchise agreement

Not make any false or misleading representations about franchise sales

Disclose all fees associated with franchise ownership

Refrain from entering into exclusive arrangements with suppliers

Monitor franchisees' performance and take action when franchisees are not meeting franchise standards
The importance of understanding the laws and regulations
Franchisees must familiarize themselves with franchise laws and regulations to ensure they are protected throughout the franchise relationship. Understanding franchise rules can help franchisees identify potential issues before they arise and enable them to make informed decisions about their franchise investment.
In addition, franchisees should be aware of franchise regulations that may be specific to their franchise. Many franchise systems have franchise rules and regulations to protect franchisees, such as franchise marketing guidelines, franchise royalty agreements, and franchise expansion policies.
Franchisees need to read the franchise agreement carefully before signing to understand all the requirements of becoming a franchisee.
4. Establish a Clear Relationship With Your Franchisor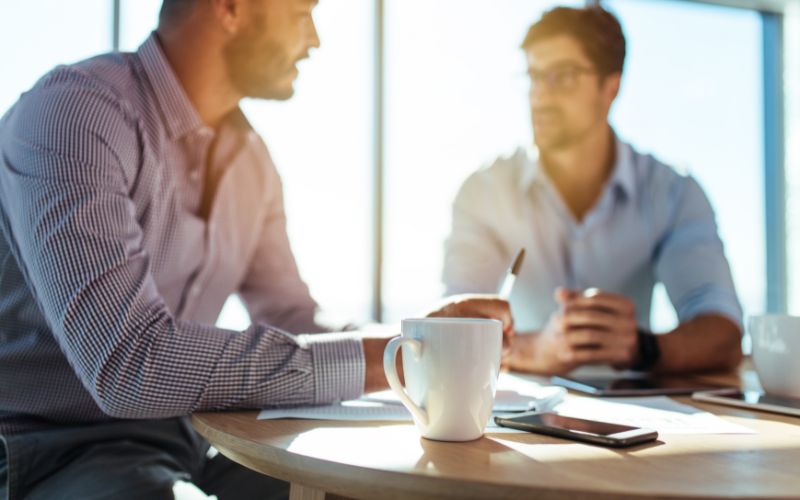 Communication is essential for any franchise relationship to grow and succeed. Establish clear communication with your franchisor early on so that you're both aware of expectations, potential problems or issues, and updates on franchise operations.
Your franchise agreement should make clear who makes decisions within the franchise business system, provide a dispute resolution process, and set out expectations for franchisee performance. Clarifying these issues upfront can help avoid potential conflicts down the road.
Understanding any additional rules specific to your franchise agreement is very important. Knowing what is expected of you as a franchisee can ensure that you remain in compliance with all agreed-upon terms and conditions throughout your franchising journey.
When you first choose a franchise to invest in, sit down and understand the key rules that apply to it. Also, establish a strong relationship with your franchisor from the beginning so you can set yourself up for success later on down the line.
5. Keep Learning About Franchise Rules and Regulations
Franchise rules and regulations can change over time or differ depending on the franchise system you're looking to invest in. As a franchisee, it's important to stay up-to-date with changes in franchise laws.
The FTC Franchise Rule and other state franchise laws require disclosure documents to be updated yearly. When franchisees sign a franchise agreement, they should review the recent version of the FDD to ensure all information is accurate and up-to-date.
In addition to keeping current with franchise laws, franchisees should also stay informed about industry trends and best practices to make informed decisions regarding their investment. Take the time to attend franchise tradeshows or events, network with other franchisees in the same system, and read up on franchise-focused publications.
By doing so, franchisees can stay ahead of the curve when it comes to the rules and regulations of franchising. As well as ensure that their business is always running at its best.
Advantages of Understanding Franchise Rules to E2-Visa Franchisees
Having a clear understanding of franchise rules and regulations as a foreign national franchisee can be incredibly beneficial. Not only does it ensure franchisees are in compliance with franchise laws, but it also gives franchisees a better chance at achieving success with their franchise business.
By establishing a strong relationship with the franchisor, keeping up with franchise laws, and staying informed of franchise trends, franchisees can protect their investments while also increasing the potential for long-term success.
Having a firm grasp on franchise rules gives E2-visa franchisees an advantage when it comes to succeeding in their business venture. Knowing these key franchise regulations is essential for anyone looking to invest in an E2 visa franchise business.
So if you're considering becoming an E2-visa franchisee, be sure to take the time to understand all of the franchise rules and regulations that apply to your situation. Doing so can help set you up for success in the long run!
---