An E-2 visa investment is a perfect way for entrepreneurs from treaty country to grow a business in the United States. These E-2 visa investment examples are:
investors buying an existing US business,
opening a consultancy,
becoming part of a franchise,
or moving to the U.S. as an employee of a multinational corporation.
Investors can move their spouses and children under 21 years old to the United States, too.
Franchises are the most popular investment examples. Wonderful franchise opportunities abound everywhere across the country.
You can run a fast food joint in rural Georgia, spend your days with cuddly pets in Miami, show off your number skills in insurance in Los Angeles, or demonstrate your love for shiny floors with a cleaning business in suburban Northern Virginia.
The sky's the limit for treaty investors, and franchisors take care of a lot of the "grunt" work. They have systems and processes honed by years of trial and error, and their track record of success impresses UCIS officials.
What counts as an investment for an E-2 visa?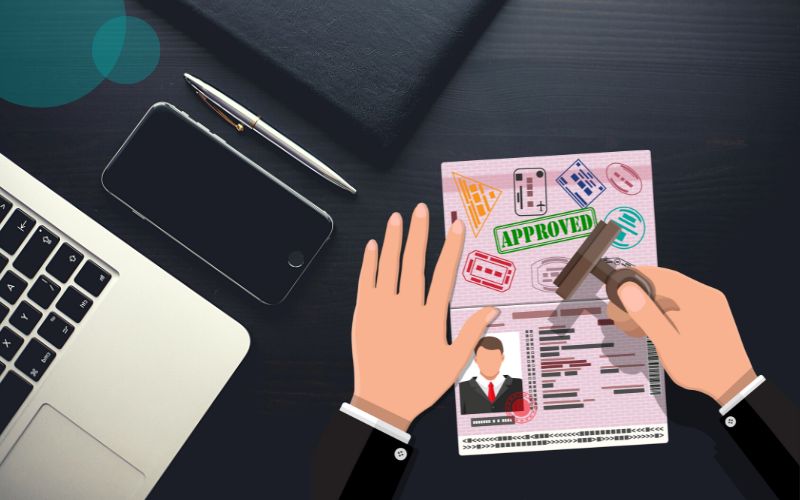 Your enterprise must possess four elements to pass muster with immigration as an E2 visa business venture.
It must be an active commercial enterprise, the investment must be substantial, the funds must be at risk, and you must have majority ownership of the venture.
Active commercial enterprise
Being an active commercial enterprise means the investment must either be running when you submit your E2 visa investor form or can be up and going within a week of your arrival in the U.S.
Already having an office lease when you apply helps you meet this investor visa requirement.
You should also have the necessary licenses and equipment. Your E2 visa venture must provide goods or services rather than be a shell business just existing on paper for, say, tax reasons.
You must demonstrate that your venture is more than marginal.
The E2 visa investment must make enough money to support yourself and your family (by year five or sooner), create jobs for Americans and generate sufficient income for employees.
Aim to create at least three to five full-time jobs to be on the safe side. More jobs are good if the prospects for that are realistic.
The three to five jobs do not necessarily have to be open right away, but they should be within a couple of years of the E2 business opening, ideally.
If you can start your E2 visa company with that number of employees, though, your chances of E2 visa approval go way up.
When you write your detailed business strategy, do NOT add that you will forego a salary to save the business money.
Remember, you must be able to show the present or future capacity to generate more than enough income to provide a minimal living to you and your family. 
Six figures are a psychological threshold to be considered substantial.
As such, you are looking at a minimum range of $100,000 to $150,000 in most cases for U.S. immigration law to consider an E2 business investment substantial.
Anything less, and you are practically writing your own denial. (There are occasional cases where E2 visas get approved with lesser investment amounts, but don't take that risk.)
Six figures investment is considered substantial because the more money in the business, the higher the chances of success.
Think about it from the perspective of USCIS.
A treaty country entrepreneur who has put in $100,000 has more at stake, is more committed, and will work harder than someone who invested only, say, $40,000 into a potential E2 business.
Your E2 visa application is far from the only one that officials review. Your investment might represent your entire life's savings but if it is in the area of $50,000, not $100,000+, is unlikely to get you into the United States.
Your money must be at risk. There has to be a chance you would partially or completely lose your substantial amount of capital invested if the business does not go well.
Otherwise, what you have put up fails the investment test. It's not an investment if it is without risk.
Be careful if you take a Loan out or crowdfund.
Any loans you take out must be minimal because you, not a bank or other lender, must have true skin in the game. Moreover, the loans you do take out should have your personal assets as collateral, not your business assets.
Some crowdfunding efforts can be interpreted as loans or even as giving away your ownership shares. Do your research and consult professionals if you plan to crowdfund to ensure you do not accidentally sabotage your E2 visa effort.
You typically must be at least a 50 percent owner of the business. The lower your investment amount, the closer you should be to a 100 percent owner.
This is called the proportionality test.
So, if you invest, say, $700,000 into a business, you may be able to get away with less than 50 percent ownership. If you invest only $100,000, plan on being the sole owner.
Top 4 Business Ideas Eligible for E2 Visa
E-2 visa investment examples include buying an existing business, opening a franchise business, starting a consultancy, or going the multinational corporation route. Franchise businesses are the most common options.
1. Existing Business Purchase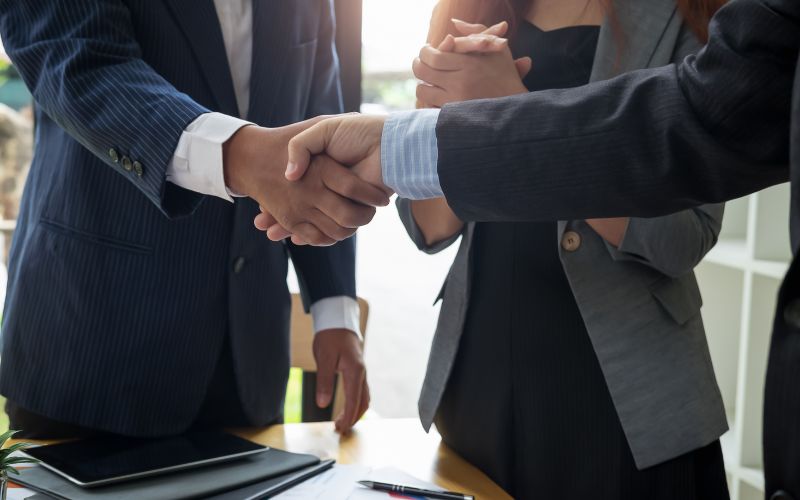 You can purchase an existing venture such as an independent restaurant, dry cleaners, or franchise. That is one way to qualify for an E2 visa.
The many advantages include the fact that you can easily calculate the investment amount. It's basically the purchase price of the business plus related purchase expenses such as legal fees and insurance.
You can also put the money in an escrow bank account subject to E2 visa approval. On the off chance your application is denied, the money returns to you. An operating business also means an existing clientele/customer base, inventory, location, staff, and more.
If you acquire an existing enterprise that is already profitable, you have an easier time showing USCIS that the business can continue to be successful.
USCIS is less likely to examine your application as closely since the business has already shown itself to do well and has met the "not marginal" requirement. In other words, it stands to benefit employees too, not just you and your family.
For example, say the business is a bookstore with a coffee shop inside. If you were to start this type of business from scratch, you'd need to lease space, buy equipment, hire employees, get computers and insurance, probably make property improvements, and much more.
If you buy this type of business, though, you simply set aside the set amount of money that is the purchase price into an escrow account.
Do tread much more carefully if the business you want to purchase is losing money and/or has no employees or just one or two full-time workers. It could be classified as marginal and is unlikely to become profitable.
Purchasing an already operating business is good for potential treaty investors who are especially risk-averse.
It can be devastating to invest a substantial amount of capital to start a business from scratch only for your E2 investor visa application to be denied. By purchasing a business, you at least can get the money back.
E2 Visa Requirements For existing business investment
You must own at least 50% of the business. If you're investing only $100,000, it is better to own all of the business.

You must plan to operate day-to-day business activities.

You must show your involvement in the business from day one of arriving in the U.S.

The business must not be marginal and ideally would be profitable already.
Existing business examples
2. Multinational Corporations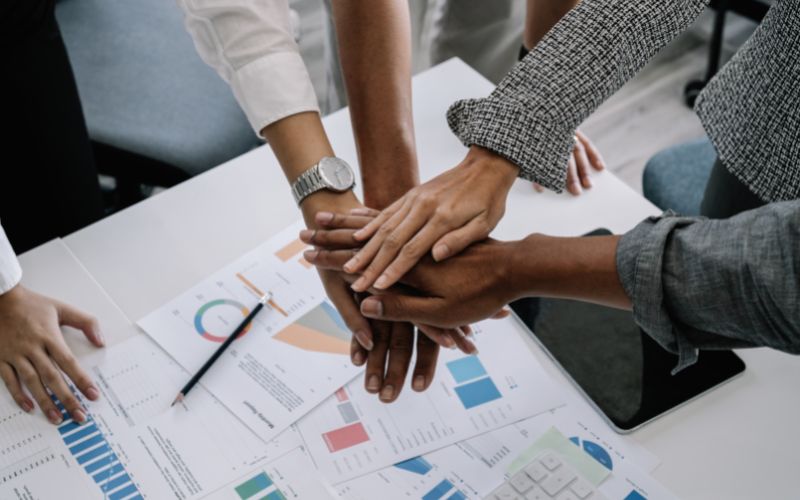 Multinational companies sometimes opt for L-category visas to bring employees to the U.S. from overseas offices.
However, an E2 visa can work in many situations and be more streamlined. The employee the visa is for must share a nationality with the company's majority owner. The owner must also be from a treaty country.
An E2 visa can be approved as long as the employee is necessary as an executive, supervisor or manager, or is needed for his or her essential knowledge.
Executives, supervisors, and managers must be in senior levels of the business and either manage the entire company or a critical aspect of it.
Why a nonimmigrant Visa?
The E2 visa in these cases is necessary because the owner of the corporation does not always have the ability to spend a long period of time in the U.S. to operate the business.
Thus, the owner hopes to delegate these duties to the prospective E2 visa holder. The visa application needs to provide documentation such as the employee's resume and job description and a letter from the employer supporting the necessity of the job.
In the cases of essential knowledge employees, the E2 visa must show that the employee is necessary for running the business (or a certain aspect of the business) and possess specialized knowledge that would be hard to find in the U.S. worker pool.
An example could be a chef who specializes in cuisine from a home country.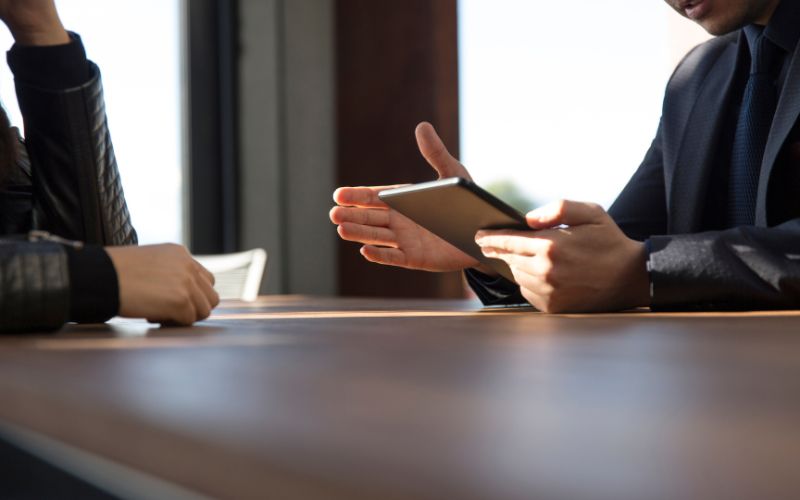 Consultancies are other E2 visa investment examples.
After all, many foreign entrepreneurs possess special skills and knowledge. An E-2 investor must present detailed consultancy plans showing the business is ready to hit the ground from day one.
It helps immensely if investors already have contacts or clients ready to hire them once they arrive in the U.S.
The detailed business strategy should explain the E2 investor's unique knowledge and skills, how the investor got the money to start the consultancy, and how the business will not be marginal.
The business strategy should include financial projections, employee hiring plans, and information on how the E2 investor plans to grow the consultancy.
Entrepreneurs should have put a substantial amount of money into their consultancy before they become investor visa applicants. That could mean already securing office space, having clients lined up, purchasing equipment, and hiring employees before submitting the visa application.
The consultancy must meet E2 requirements such as:
being an active enterprise, not marginal,
the investor having at-risk capital,
and represents a substantial business investment. 
Supporting evidence and documents
Investors must support their application and business plan with facts, not opinions.
That means backing up the reasons you provide for having the ability to operate this type of consultancy. You can use specific skills, educational achievements, and current or past business experience.
To show the amount of money you're investing in the business, it is not enough to say, "I have committed $150,000," and to break down the categories, for example, $6,000 in "office space rent."
Instead, you must show receipts, signed agreements, documentation, canceled checks, and the like in your application.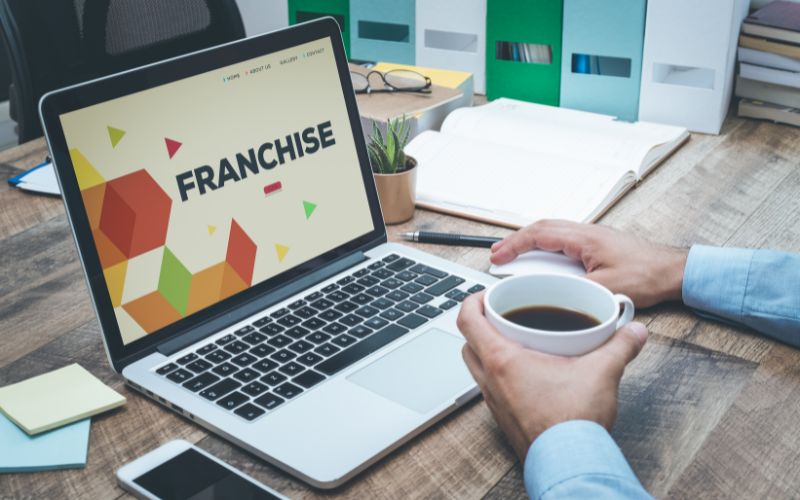 Franchises are popular E2 visa investment examples. First, a quick word on what they are. A parent company grants licenses to various business owners to use the parent company's trademarks, slogans, products, and services.
Franchises are available in practically any field, including dining, fast food, pet care, gyms, clothing, cleaning services, and car wash and maintenance.
Examples include Subway, Papa John's, Cinnabon, The Maids, All Dry, Koala Insulation, Pronto Wash, Estrella Insurance, and Anytime Fitness.
Meeting the four main requirements for E2 Visa investments
When you look at the four core components of what counts as an investment for an E-2 visa, it is easy to see how franchises could fit the bill. They are active commercial enterprises that you can begin investing in from afar and start in earnest once you arrive in the U.S.
Nor do you have to struggle to find a franchise in which to make a substantial (minimum $100,000 investment).
Even if your heart is set on low-investment franchises or nontraditional locations with lower investment fees, you can consider starting multiple units.
Your money is at risk, too. Franchises represent high odds of success, especially when you do your research and choose well. However, your money is not guaranteed to grow, and there is some risk involved.
As for ownership, you can tailor that in many ways.
For example, there are franchises available for about $100,000, and you could be the sole owner.
Alternatively, you and a partner could split the investment in a higher-priced franchise. You can invest in franchises that will create enough income and jobs for you to demonstrate that the business is not marginal.
Since franchise opportunities are everywhere in the U.S., you have more flexibility in choosing where you live.
You can also find something aligned with your background and passions. There's no shortage of franchise E2 visa investment examples to choose from.
Why is a franchise business more successful in E2 visa investment?
Franchise businesses are hugely successful for many an E2 visa applicant. For one thing, starting a brand-new business from scratch can be overwhelming.
Now imagine doing that from afar in another country – and perhaps a country you do not know much about as far as culture and customs. That certainly sounds like a lot.
With franchises, however, the franchisor provides you with ready-made systems and processes. Other advantages include these:
Ongoing support from the franchisor in basically all areas: management training, customer service, real estate, hiring employees, marketing, sometimes even making a business plan, etc.

A proven business model that makes USCIS immigration officials more confident about the prospects of success

Plenty of room and opportunity for future scalability and expansion

Instant name recognition among customers with an established business name

Various investment amounts and requirements for different risk tolerance levels

Ease meeting the four E-2 investor visa components

Less stress about making cultural gaffes or errors since you follow an established, proven system
Not all franchises are available
Of course, with so many franchise opportunities out there, picking just one to invest in can be difficult.
One critical thing to know is that not all franchisors work with potential E-2 visa holders. 
These franchisors tend to already have way too many interesting franchisees and don't want to open the floodgates to an international applicant even more.
Mcdonald's, Dominos, Pizza Hut, Circle K, and Dairy Queen are examples of chains where you're going to be out of luck as a prospective E-2 visa investor.
No worries, though. Thousands of other opportunities remain.
Get help from franchise consultants
Franchise consultants such as Adam Goldman can be a huge help for foreign applicants trying to get E-2 investor visas.
You can more efficiently and more quickly find opportunities that meet your needs, and consultants can get you networking with franchisors at a higher level. Get in touch today with one of the top franchise consultants out there.
---